10 Directions Paul Heyman Can Go If Brock Lesnar Leaves WWE
What does WWE hold for Heyman loses his beast?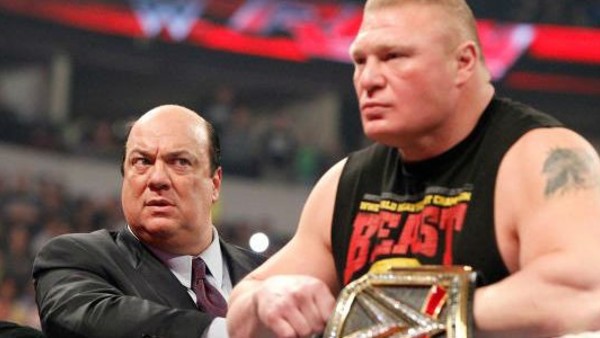 Paul Heyman has been a fixture within the wrestling business for a long time. At the age of 13, he was getting photos of the World Wide Wrestling Federation (WWWF) published and sold to the company itself from events at Madison Square Garden in New York City. His persistent work as a photographer gained him notoriety in the industry. When he was 15, he took the iconic photo of Andre The Giant with Vince McMahon, Sr. It was clear from the beginning that Paul Heyman was motivated from an early age, and that he was destined to make a big mark in the business. Heyman would have stints in the American Wrestling Association, Continental Wrestling Association, and World Championship Wrestling working as either/or and assistant booker or a manager to a wrestler. After his run with WCW, he would go on to leave a completely different mark by transforming Eastern Championship Wrestling to Extreme Championship Wrestling, commonly known as ECW. The different direction ECW took was a catalyst for the Attitude Era, and will forever be remembered in the history of professional wrestling. Within the WWE, Paul Heyman has had two different stints. From 2001 to 2006, and from 2012 into the present time. During this second stint, he really made a mark in the business for being one of the best talkers in the business. He spent the past two and a half years as the advocate of Brock Lesnar, and the manager for CM Punk during his history 434-day title reign. The picture for Heyman is a little uncertain as Lesnar's contract runs out shortly after Wrestlemania 31. If Lesnar chooses not to re-sign, here are 10 directions that Paul Heyman can go afterwards.