10 Dumbest Reasons Wrestlers HATE Each Other For Real
"THEY ARE FIGHTING OVER PIZZA"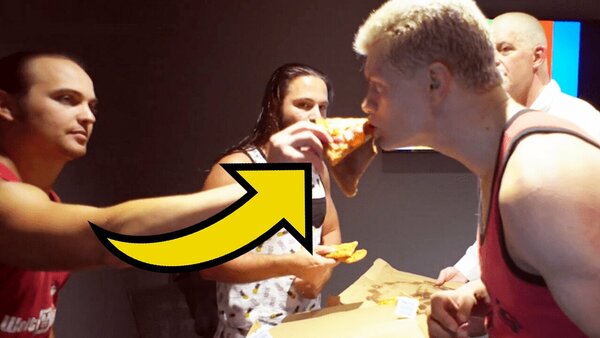 Former best friends, partners and opponents and fellow Chicagoans CM Punk and Colt Cabana no longer speak, and it's a real shame.
This is no longer conjecture if we are to take the former AEW World Champion at his word following the post-All Out 2022 press conference.
There, he made it explicitly clear that he "hadn't had anything to do with [him] in a decade, probably wanted nothing to do with him for longer than that...my relationship with Scott Colton ended long before I paid all of his bills...I have f*ck all to do with him. I want nothing to do with him. I do not care where he works. Where he doesn't work. Where he eats. Where he sleeps." All of this was as a result of an extremely messy legal situation the two of them became embroiled in after an incendiary edition of Cabana's Art Of Wrestling podcast following Punk's 2014 WWE exit.
It may not be two-way hate, but it's a deep wound that seemingly will never be healed, and the reasons are clearly anything but stupid. This is a genuine friendship that pro wrestling - or at least those from within it - has destroyed. It's a lot of things, but dumb isn't one of them.
Unlike...
10. Cody Rhodes & Drew Gulak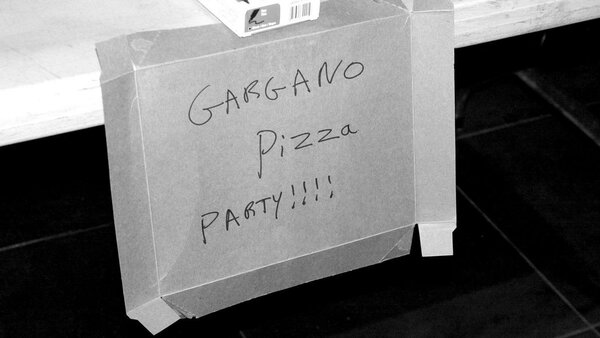 Pizza discourse can be a fiery one online if you catch the wrong food snobs on the wrong day, or find yourself at odds with somebody on the pineapple debate, but Cody Rhodes and Drew Gulak's personal and professional relationship was sliced up by the presence of some at a merch table back in 2016.
Rhodes revealed the story during an interview on Busted Open Radio in May 2017 (h/t Reddit)
"I open up the pizza at the table that Gabe who runs Evolve has set up for me. People are coming over to take pictures, autographs, and the pizza is free, no big deal. It was a way to - Johnny Gargano's last night - it was a celebratory thing. There is a wrestler by the name of Drew Gulak, and I'm going to go ahead and tell you I think he sucks. He does a grizzled old vet routine, he hasn't done anything or made any money anywhere, and he shouldn't be doing that routine. He looked at me from his table, and frustrated and jealous, because there were people in line at my table; Hell they might have been in line just for the pizza, says to me "So that's what you need to get over" and he walks away in a total huff and temper tantrum. Since then that guy, is on my list. 100%. I will regularly text Ethan Page just to tell him how much I think Drew Gulak sucks."
For Gulak's sake especially, hopefully it's now water under the bridge. As colleagues once again under the WWE umbrella, he might eventually get more than a free pizza going head-to-head with 'The American Nightmare'.