10 Dumbest Reasons Wrestlers HATE Each Other For Real
9. AJ Styles & Batista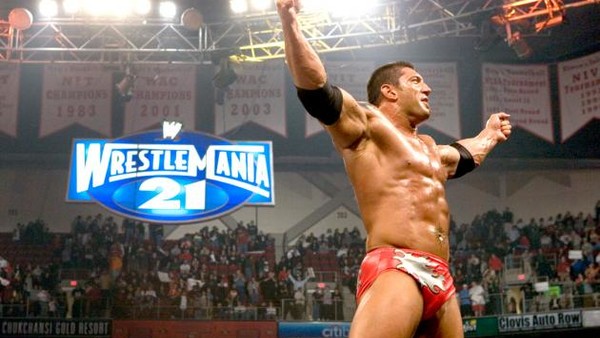 There's nothing dumb about having pride over your profession and/or feeling as though someone is patronising you when you care deeply about what you do for a living. There's a lot dumb about how myopic the otherwise-affable Batista was about those outside of his personal pro wrestling bubble in 2005.
Time has highlighted just how superb an all-rounder Big Dave was, and indeed his life after wrestling has proven just how much charisma he brought to the role even if climbing to the top rope wasn't part of his impressive offering. But wrestling's a buffet, and Batista perhaps didn't always realise that from his spot within WWE's barriers back then. Asked about TNA as a viable opposition at the time, he was critical of the work, isolating 'The Phenomenal One's matches as an example of something he thought was 'not wrestling'.
Understandably miffed, Styles fired back, quipping that "I think it's funny that a guy who takes a bump and tears his back tells me that I don't know how to wrestle."
Nothing ever came of the aggro obviously, but the tribalism around specific genres of action almost feel quaint in an age forever polluted by social media's division-led algorithms.