10 Early Predictions For WWE SummerSlam 2016
No sleep 'til Brooklyn...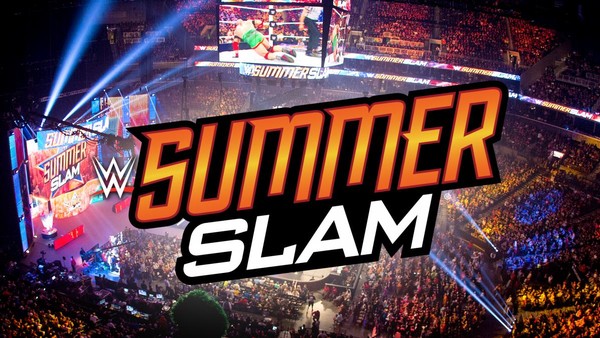 With Battleground in the books and the Brand Split officially underway, WWE are on the road to SummerSlam 2016. Taking place at the Barclays Center in Brooklyn, New York on August 21st, SummerSlam is already less than four weeks away and Raw and SmackDown have just three moreshows each to build-up to what is traditionally one of the biggest wrestling shows of the year.
WWE have given themselves a tough act to follow in Battleground. Intended as little more than a build-up show for SummerSlam, Sunday night's PPV defied all expectations, and produced one of 2016's most exciting nights of action thus far. Sami Zayn vs. Kevin Owens and The Shield's WWE Championship Triple Threat sent the fans home happy, and set a lofty standard that WWE will do well to match in Brooklyn.
Regardless, SummerSlam is an annual blockbuster. WWE typically go all-out to promote this show, and with only two matches announced so far (Randy Orton vs. Brock Lesnar, and Seth Rollins vs. Finn Balor), fans can expect the promotional machine to kick into overdrive over the coming weeks.
Can Dolph Ziggler unseat Dean Ambrose? Who will become the first Unviersal Champion? What next for John Cena and AJ Styles, who now stand at 1-1 in the pinfall stakes?
All these questions and more will be answered in the lead-up to SummerSlam, but until then, here are 10 early predictions for one of the biggest cards of the year.
10. The New Day's Reign Comes To An End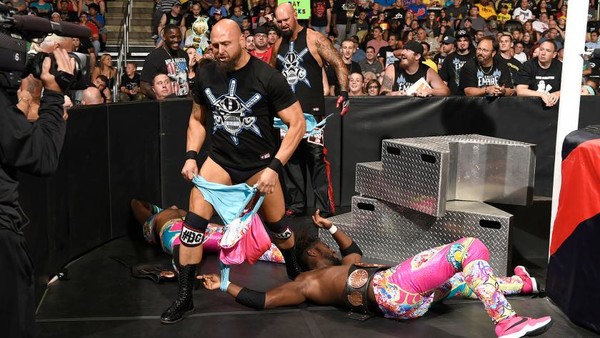 The New Day's rivalry with The Wyatt Family appeared to reach a conclusion at Battleground, when Xavier Woods' hesitation allowed Bray Wyatt to spider-walk across the ring and drop him with Sister Abigail. Now on separate brands (Braun Strowman aside), there's little reason to believe this feud is anything but over, and both teams look set to move-on to bigger and better things.
Woods, Kofi Kingston, and Big E recently brock Paul London and Brian Kendrick's 333-days to become the longest reigning WWE Tag Team Champions of all-time, and there are a number of suitable challengers ahead of them. One tandem stands-out ahead of the pack, however: Karl Anderson and Luke Gallows. The Club.
It began on Monday Night Raw. Gallows and Anderson ambushed the reigning champs during a particularly tedious crowd interaction, and Andrea D'Marco caught-up with them backstage, their message was very clear: The New Day are a joke, and we're coming for their belts.
This is the biggest tag team match that WWE can make at the moment, and it deserves a stage like SummerSlam. The New Day are one of the roster's most beloved acts, and The Club are well on their way to becoming one of the most reviled groups in recent memory. With the record already in the bag, now is the perfect opportunity to legitimise Anderson and Gallows as a major threat.