10 Early Predictions For WWE SummerSlam 2016
9. Becky Lynch Gets Her Revenge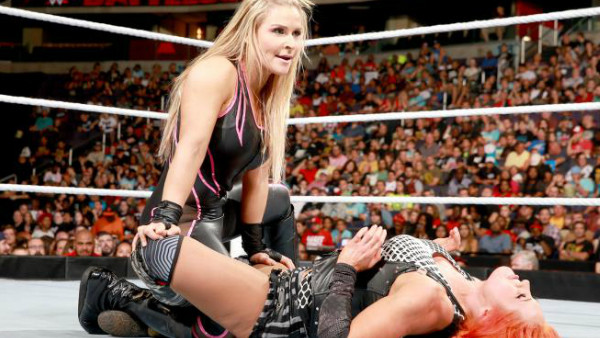 Becky Lynch and Natalya produced a strong one-on-one clash at Battleground that will sadly get swept under the rug by the evening's more high-profile matches. Along with the show-opening Sasha Banks/Bayley vs. Charlotte/Dana Brooke tag match, it was very encouraging for the future of women's wrestling in WWE, particularly after the division was split in half during the Draft.
Natalya forced Becky to tap in the end, but Becky's underdog story is far from finished. She's been working continually against the tide since Nattie attacked her from behind at turned heel at Money in the Bank, and after the duo were drafted to SmackDown last week, their rivalry seems certain to continue.
For her part, Natalya hasn't looked this energised and focused in years. The heel turn has done her the world of good, and she's performing with the kind of fire and intensity that WWE fans haven't seen since her first year with the company. Becky, meanwhile, continues to impress with her bold personality and outstanding technical ability, and there's no way that the Irish Lass Kicker will be willing to let the bad blood die just yet.
Our prediction? Becky gets a measure of revenge in Brooklyn.