10 Early Wrestling Predictions For 2022
If 2021 is anything to go by, 2022 will be an INSANE year for Professional Wrestling!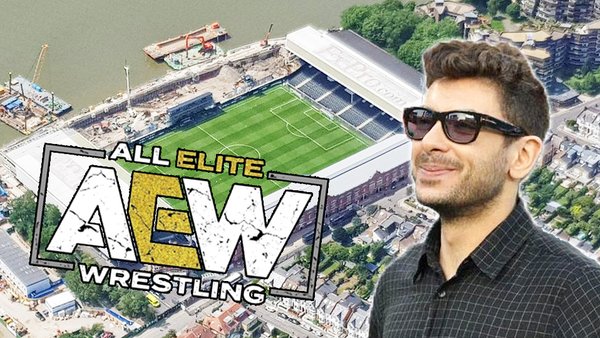 Looking back at the last 12 months, it's crazy to think about some of the monumental moments that have occurred.
CM Punk returned to the ring, Bryan Danielson and Adam Cole jumped ship to AEW, NXT completely changed its direction. These are just the highlights! There are so many other moments that have stemmed from not only WWE and AEW, but also New Japan and IMPACT.
The wrestling industry has gotten more and more spicy with the introduction of AEW. The promotion has stirred the pot and made the future of wrestling a lot more interesting. Who would have thought that CM Punk would return to the ring this year?
WWE have offered their fair share of surprises. From the morbid releases of Braun Strowman and Bray Wyatt to the ridiculous zombie invasion at WrestleMania's Backlash, WWE have offered some insane wrestling moments in 2021.
So, what does the future hold for the professional wrestling business?
There is a lot of potential for dream matches, defections and potential retirements. 2022 could be an incredible year for the industry that we, as fans, treasure dearly...
10. Kevin Owens Jumps To AEW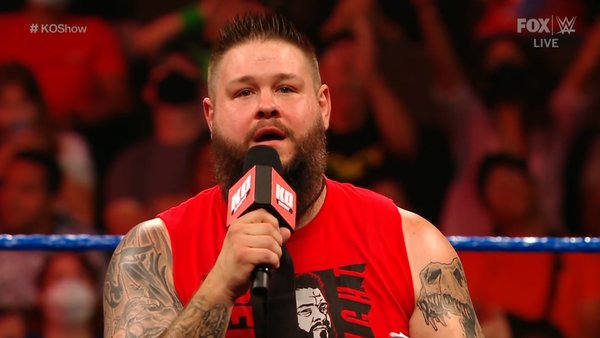 Looking the recent outings from Kevin Owens on WWE TV, he doesn't seem thrilled to be working for the biggest wrestling promotion in the world. This was extremely evident during his recent Raw segment with Akira Tozawa.
After a few subtle hints on his Twitter profile, some people have made the connection that Kevin Owens may be looking at greener pastures following the expiration of his WWE contract.
He has hinted at reforming the Mount Rushmore stable that Owens was a part of back in Pro Wrestling Guerrilla. His co-members, Adam Cole, and The Young Bucks, all now reside in AEW. This means there is a chance that Owens may be switching gears and moving to the hottest wrestling company in America right now.
Now, we have seen other wrestlers make cryptic tweets that ultimately amount to nothing. However, it feels different with Owens. His on-screen demeanour and lack of push seem to suggest that he is on the way out of WWE.
And to be honest, that might not be the worst thing for him.