10 Embarrassing Matches Your Favourite Wrestlers Want You To Forget
Remember the time Matt Jackson was pinned by Eric Bischoff? The Young Buck probably hopes not...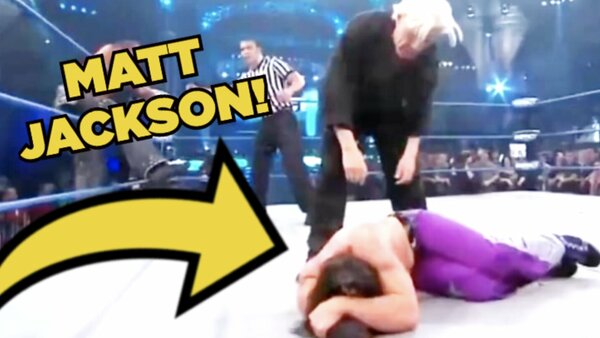 Getting through an entire wrestling career without a few unfortunate, frustrating, or just plain embarrassing matches is pretty much impossible.
Even the very best ever to lace up a pair of boots have found themselves in the middle of the occasional stinker from time to time. But the fact those eventual top stars all managed to ultimately overcome these various humiliating moments within the squared-circle has led to many of said awkward occurrences being largely forgotten by even their most passionate supporters.
Now, the fact just about every one of the following names will still go down in history as some of the most important, beloved, and influential figures the industry has ever known highlights how even the most mortifying contests can't keep a great talent down.
So, the next time you find yourself in the middle of a rather embarrassing scenario, just remember that everyone from 'The Man' to 'The Best in the World' have gone through an equally or even more degrading experience in front of thousands of live fans.
That couldn't stop them from eventually earning a boatload of money and main eventing the biggest shows in the business. But even with all that success, the following contests are all likely still painful/embarrassing memories that these fan-favourite wrestlers would prefer you to completely forget about.
10. Kane Squashes The Prxnce (WWE Raw 2017)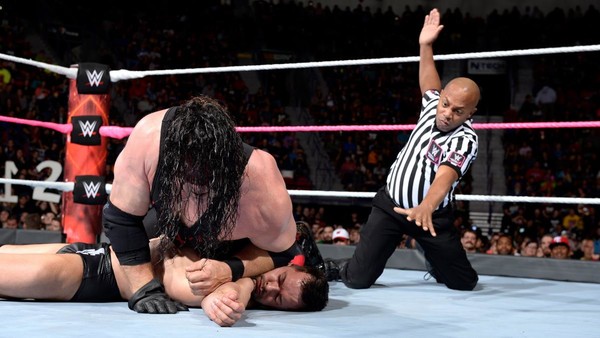 This Judgment Day legend may not want you to ever forget about the career-changing scars that were inflicted on him by Seth Rollins seven years ago at SummerSlam 2016, but the same probably can't be said for another painful night for Finn Bálor that came a year later.
Right after taking down fellow one-time Bullet Club leader AJ Styles at 2017's Tables, Ladders, and Chairs PPV, Bálor went one-on-one with another former world champion on Monday Night Raw.
But rather than allow 'The Prxnce' to maintain his momentum on the back of besting Bray Wyatt and the 'Phenomenal One' post-return from injury, Vince McMahon oddly decided this former Universal Champion would be the perfect person to feed to his returning 'Big Red Machine.'
So, despite not wrestling a singles bout for a year, Bálor being a star fans actually wanted to get behind, and there being a ton of other folks on the roster Kane could've bulldozed on his way to fighting Braun Strowman, Finn was obliterated by multiple chokeslams as this stale masked veteran picked up the bizarre clean win.
It was a humiliating defeat. And one that Bálor didn't really fully recover from before ultimately dropping back down to NXT to reset himself.
This is a scar even Finn won't be in a rush to cut a five-minute promo about.