10 Fascinating WWE Royal Rumble 2000 Facts
The beginning of an excellent year of WWE action.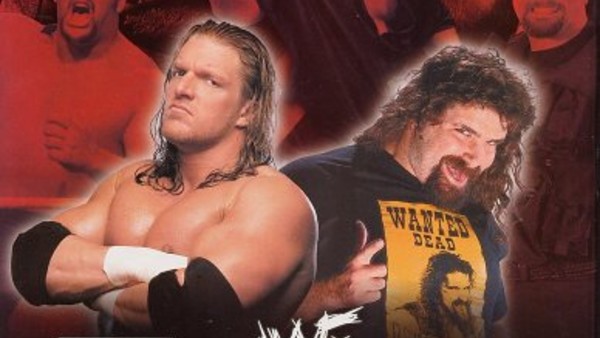 Barbed wire. Thumbtacks. Broken tables. Extreme imports making their debut. The Rock standing tall. Elderly women undressing themselves. Well, except for that last one, the aforementioned elements would generally combine to make for a pretty damn good show. In the case of the 2000 Royal Rumble, they made for a damn great show.
With no shortage of excellent events in the year 2000 (Backlash, Judgment Day, and SummerSlam immediately come to mind as all-timers), the Royal Rumble still manages to stand out among the fray. Between Tazz's debut (loudly welcomed by the New York ECW fans) and WWE's first-ever table match between the Hardyz and the Dudleyz, you couldn't have asked for a wilder start.
The most memorable match of the evening was certainly Triple H's WWE Championship defense against Cactus Jack in a street fight. It was still up for question whether or not Helmsley could be accepted as a true top heel, but he justified his push with a gutsy, bloody performance that raised the bar for violence in WWE rings. If ever an existing champion had a break-out match, it was that night in the Garden.
The Rock winning the Royal Rumble match put a nice ribbon around a bona fide classic event, one that would resonate for years among WWE fans.
Here are ten facts about the 2000 Royal Rumble you may not have known.
10. It Was The Last Of The Big Four To Make It To MSG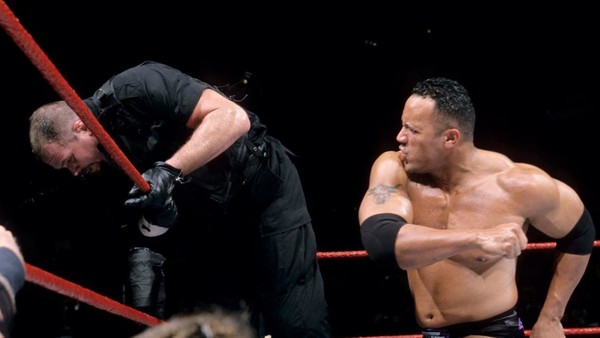 No building will ever be more synonymous with WWE than the hallowed halls of Madison Square Garden. No secondary pay-per-view has ever taken place in the building - just the classic four. Though it hasn't been used for a pay-per-view since 2011 (having been replaced by the cheaper Barclays Center in Brooklyn), it still rates in many minds as the mecca.
By the time the 2000 Royal Rumble rolled around, the Rumble was the only member of the Big Four pay-per-views that never taken place in the building. To that point, three SummerSlams and two WrestleManias had emanated from the Garden, as did the 1996 Survivor Series.
The Rumble would later get an encore at the Garden, the 2008 edition. As of today, the Royal Rumble sits at two MSG events, while WrestleMania, SummerSlam, and Survivor Series all boast three.