10 Fascinating WWE Royal Rumble 2000 Facts
8. It Was The First WWE PPV To Air On Channel 4 In The UK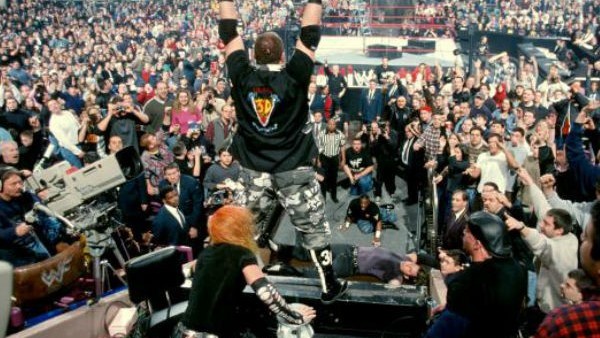 If you think today's WWE Network model of airing events as big as WrestleMania and as minor as Clash of Champions for the same static $9.99 monthly fee is amazing, go back a generation to the year 2000. Fans to the right of the Atlantic were blessed with a deal even sweeter.
Beginning at the turn of the millennium, terrestrial station Channel 4 in the United Kingdom agreed to air WWE pay-per-views for free. The 2000 Royal Rumble was the first event to run as part of the new partnership.
One of the quirks of the arrangement was that Channel 4 would insert commercial breaks during the live telecast, as though the Royal Rumble were a three-hour episode of Seinfeld. Some have pointed out that in the 2000 Rumble match, Channel 4 comically went to commercial just as soon as Big Show made his surprise return.