10 Fascinating WWE Royal Rumble 2011 Facts
At 40 men, the Rumble becomes too much of a good thing.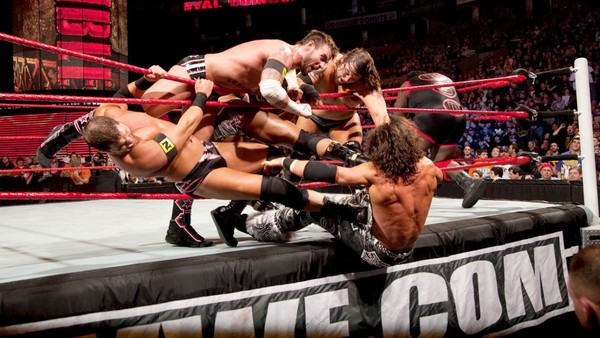 How weird the 2011 Royal Rumble looks in hindsight. No Undertaker, no Triple H, no Shawn Michaels, no Hardy Boyz, no Batista, and so on, so forth. A solid chunk of the men who came to define WWE throughout the first decade of the 2000s were either gone, or working lesser schedules.
Yet, even with this downsizing of star power, WWE still decided to run a 40-man Royal Rumble for their 2011 show. This necessitated loading the match up with not only a few guest stars, but also the lower tier of the undercard, guys that would find it difficult enough getting onto pay-per-view under usual circumstances in the first place.
The 40-man concept has not been attempted since, even as the roster has bloated with enough NXT call-ups to form another global wrestling entity. Having to crane one's neck toward the entrance way 38 times as opposed to 28 probably loses its luster when many of the entrants are gasping for airtime on the weekly television shows anyhow.
The 2011 show isn't all that well remembered, outside of Alberto Del Rio's victory, and the fact that Booker T and Diesel showed up. It's not that the show was bad, but rather one that just didn't register historically.
Here are ten facts about the 2011 Royal Rumble you may not have known.
10. It Was The First Time A World Title Match Opened A Big Four PPV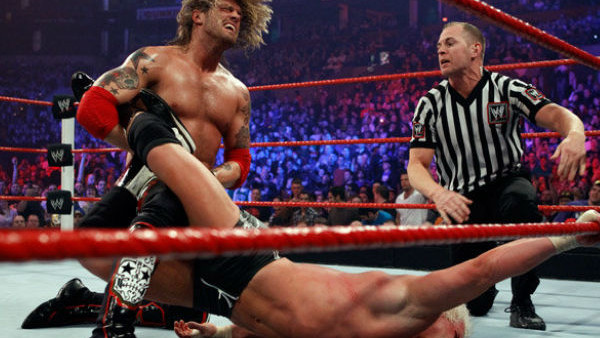 The 2011 Royal Rumble only featured four matches: a Rumble, a Women's title match, and two World title matches. The Rumble match would never start the show, so that created a 67 percent chance that one of the two World title matches would get that nod. Sure enough, one would.
Edge's World Heavyweight title defense against Dolph Ziggler kicked off the 2011 Royal Rumble, making it the first Big Four pay-per-view to have that distinction. Curiously enough, a World title match would also open WrestleMania 27 two months later, when Edge faced off with Rumble winner Alberto Del Rio.
It should be noted that the ECW Championship under WWE jurisdiction does not count as a World title. Because, well, it isn't, that's why.