10 Fascinating WWE Royal Rumble 2011 Facts
9. A Rumble T-Shirt Reflected The "Surprise" Addition To The Women's Match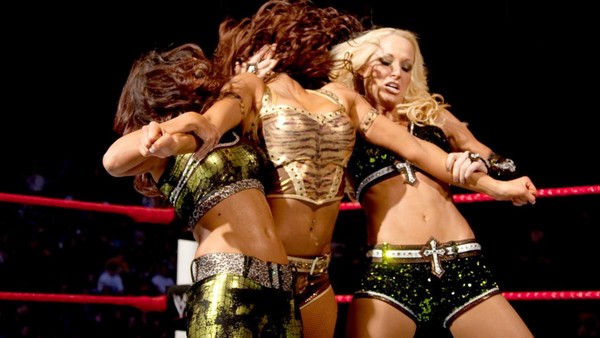 The original Women's title match slated for the 2011 Rumble was to have been a triple threat, with Natalya defending against the heel duo of Michelle McCool and Layla. As a last-minute change, however, Eve Torres was randomly inserted into the match to make it a four-way.
According to The Wrestling Observer, the official event t-shirt had all of the matches listed it, and it had the women's match as a four-way, even though Eve's participation wasn't announced until just before match time. The decision to include Eve, albeit as a last-minute surprise, was made at least a week before the show.
It's unclear why WWE decided against just announcing the match as a four-way ahead of time. Then again, WWE does many things that don't exactly make sense.