10 Fascinating WWE SummerSlam 2002 Facts
"The Next Big Thing" reaches the apex, and "The Heartbreak Kid" proves he's still got it.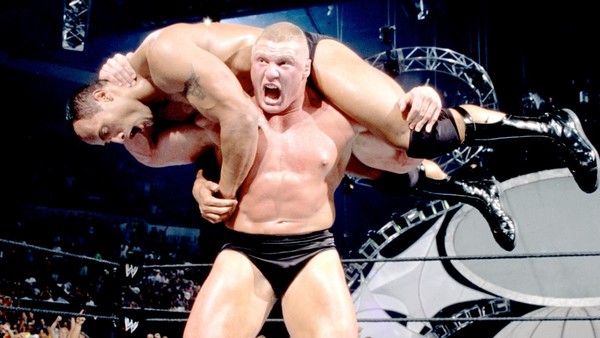 If I said that the 2002 event was the greatest SummerSlam of all time, would you disagree? There have been some truly spectacular SummerSlams, but the 2002 version is my pick for the best event out of the 29 that we've seen. From top to bottom, it was a show that gave you everything.
For one thing, it gave us Shawn Michaels' return more than four years after his last WWE match, in a well-built battle for the ages with Triple H. To say that Michaels delivered in his first match back would be a wild understatement: it's an emotional five-star classic, telling a gritty story of revenge, determination, and character. You can't ask for much more.
But SummerSlam did deliver more. Brock Lesnar came through big on the early faith imbued in him, looking like a million bucks in winning the WWE Championship from The Rock in the main event. The build, where each man's athletic prowess was demonstrated in beautiful detail, led to a brilliant coda in Lesnar's ascension on SummerSlam night.
Factor in excellent matches featuring five of the six "SmackDown Six" members (Kurt Angle, Rey Mysterio, Edge, Eddie Guerrero, and Chris Benoit, who worked with Rob Van Dam), and SummerSlam 2002 reached rare heights in terms of WWE event quality.
Here are ten facts about SummerSlam 2002 you may not have known.
10. 15 Of The 18 Wrestlers Were Former Or Future World Champions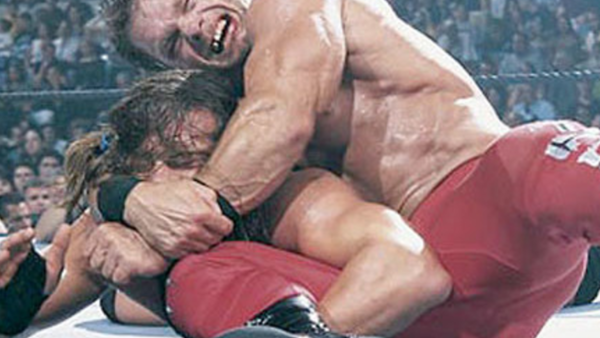 One of the big reasons that SummerSlam 2002 succeeded artistically was because the show was lined with guys that could deliver. As the header states, 83 percent of the men who wrestled on the main card have been at the top of the mountain at one time or another.
Half the wrestlers on the show, nine exactly, had worn the gold before: Kurt Angle, Ric Flair, Chris Jericho, Booker T, Chris Benoit (his brief WCW reign), The Undertaker, Shawn Michaels, Triple H, and The Rock had all enjoyed at least one World Championship reign prior to August 25, 2002.
The six future champions included Rey Mysterio, Edge, Eddie Guerrero, Christian, Rob Van Dam and Brock Lesnar. Lesnar, of course, didn't have to wait much longer to join the previous group.