10 Fascinating WWE SummerSlam 2002 Facts
5. Shawn Michaels' "Return" Match Was Not, In Fact, His First Match Since WrestleMania 14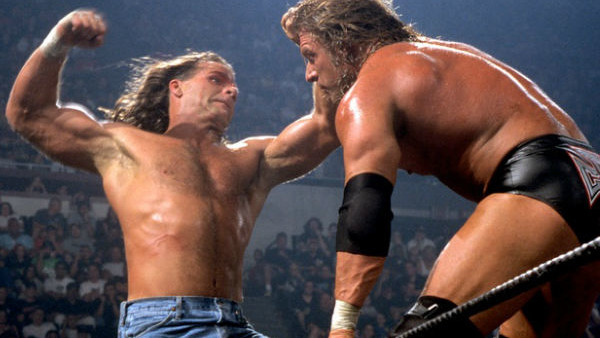 Shawn Michaels' comeback demonstrated, if nothing else, how ring rust just doesn't affect certain guys. Michaels' timing, selling, technique, and energy were all pristine and immaculate in his non-sanctioned match against Triple H, and one could easily argue that it's one of the greatest WWE matches of this millennium, if not all time.
Part of the build to the match was noting that Michaels could have ring rust, as he had not wrestled since Steve Austin stunned him into early retirement at WrestleMania 14. Technically, that's not a true statement.
While it's true that Michaels did not wrestle for WWE in that four-and-a-half year stretch, he did perform in a one-off match in April 2000 for his local Texas Wrestling Alliance promotion.
There, he took part in a hardcore match with Paul Diamond, a man he had worked with in numerous promotions (including WWE) in the eighties and early-nineties.