10 Fascinating WWE Survivor Series 1991 Facts
1. The Buyrate Fell 25% From The Previous Year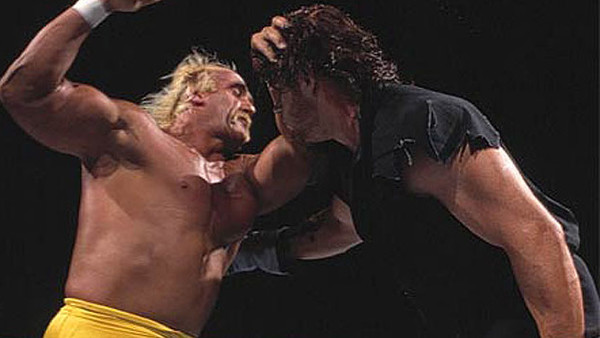 In the 1990 list, it was noted that the show was the most-bought Survivor Series to that point (400,000 buys), and would remain unchallenged in that metric for eight years. In 1991, the numbers took a bit of a tumble, which was expected given the very public beating that professional wrestling was enduring.
Despite the promise of a Hulk Hogan championship match, the 1991 Survivor Series did only 300,000 buys, a full 25 percent drop from just one year earlier. Hard to pin this on the Thanksgiving Eve placement - wrestling was just rapidly losing its luster, as steroid scandals (and Hogan's tarnished name seemingly opened up Pandora's Box.
Following up on the "highest buyrate for eight years" stat that 1990 earned, 1991 would be the last time Survivor Series did even 300,000 buys prior to 1998. Things were about to get much, much worse.