10 Fascinating WWE Survivor Series 1991 Facts
2. Gorilla Monsoon Was Confused By The Rockers' Angle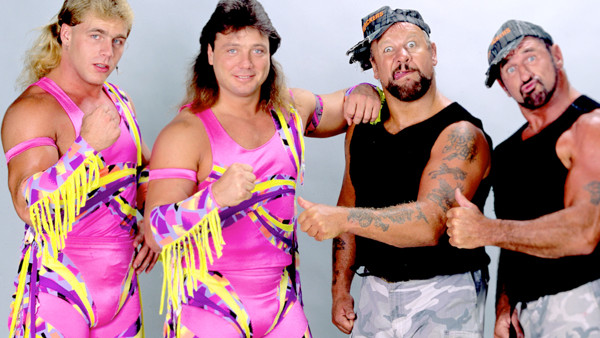 The initial wedge between Shawn Michaels and Marty Jannetty was stuck at Survivor Series 1991. In an elaborate sequence, Jannetty tried to bodyslam Jerry Sags, only for Sags' elevated feet to kick Michaels in the face. A stunned Michaels fell backward into a Brian Knobbs roll-up, causing his elimination. This led to Michaels berating Jannetty over the freak accident.
It was just about perfectly executed, except for the commentary. Gorilla Monsoon, for whatever reason, completely missed Michaels getting pinned, and nobody on his headset smartened him up.
When Michaels finished brow-beating Jannetty over the accident, he took his leave, which Monsoon interpreted as Michaels cowardly walking out on his partner, taking a countout loss. How nobody thought to correct this on the fly is mystifying.