10 Fascinating WWE WrestleMania 5 Facts
The Mega Powers Explode on the Atlantic City Boardwalk.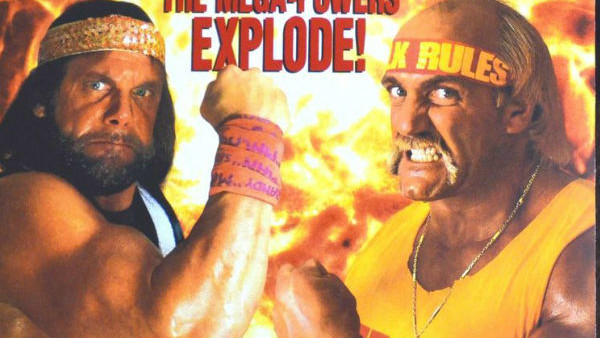 "You've got lust in your eyes, and your black heart, for Elizabeth!"
With those strained words, the road to WrestleMania 5 became little more than an easy straightaway. Macho Man Randy Savage would be wagering his WWE Championship reign of one year against former champion Hulk Hogan, his apparent best friend whose joyful proximity to Savage's squeeze Miss Elizabeth left the titleholder casting sideways glances Hulk's way. An incident in which Elizabeth was waylayed at ringside brought out all of Savage's paranoid rage in a wild-eyed rant that spawned the aforementioned quote.
While the main event angle was Shakespearean pathos in spandex, much of the rest of the WrestleMania card shed technicolor from its pores. Mania mainstays like Don Muraco, Ricky Steamboat, Harley Race, and other knights of a passing era were replaced by otherworldly characters like evil prison guards, fun-loving brutes from New Zealand, masked marvels with furry capes, and apparent human/chicken hybrid creatures. Some creations held greater potential than others, certainly.
The Bohemial campiness and charm of the mid-eighties was cast away in favor of a different sort of multi-hue circus, where identities and history were becoming more and more secondary to costuming and marketing.
WrestleMania 5 sought to close out professional wrestling's most cataclysmic decade with a bang...
10. Ted Turner Wanted To Run NWA WrestleWar On PPV - Opposite WrestleMania 5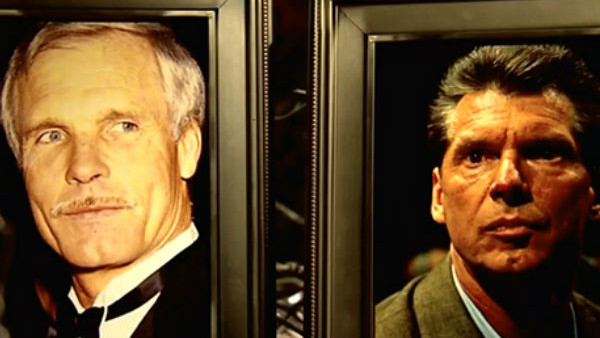 Imagine, if you will, if this had actually happened. You may be thinking, "Well, Vince woulda slaughtered NWA/WCW once more," but there's a twist to the tale.
After McMahon planned to run a three-hour episode of Prime Time Wrestling opposite NWA's Chi-Town Rumble pay-per-view, Turner fired back by plotting to hold WrestleWar on April 2, the night of WrestleMania 5. Dave Meltzer noted in a Wrestling Observer of the time that Turner had deeper broadcast connections than Jim Crockett Jr. had in 1987, and actually had the drop on McMahon in terms of getting cable companies to side with him. McMahon may have been left to make most of his non-arena revenue off of closed circuit airings.
So what happened? McMahon lowered his demand for a cut of PPV revenue in order to get the cable outlets to choose WrestleMania 5, which dampened his profits a bit. Turner chose to hold WrestleWar in May instead, and ran a free Clash of the Champions on TBS against WrestleMania, just as had been done in 1988.
But man, what if...