10 Forgotten Final Matches Of WWE Legends
When it comes to wrestling one last match, not everybody gets to have the perfect final bout.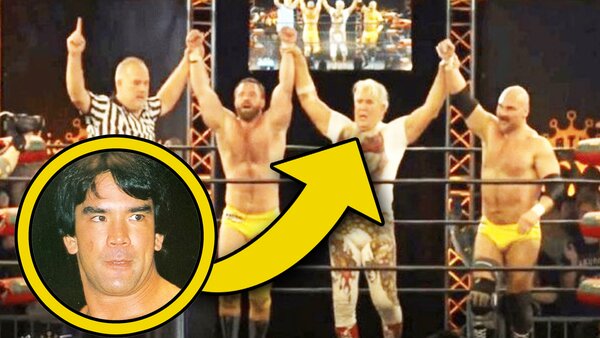 The retirement match is an overdone trope in wrestling.
How often do you really believe a wrestler when they say a match will be their last? Ric Flair sabotaged his own perfect ending by going to TNA and Shawn Michaels finally returned for a paycheque in Saudi Arabia. Don't even get us started on Mick Foley and Terry Funk, who've retired more times than the Rolling Stones and Status Quo...
The lure of the ring is too strong, but sometimes our favourites don't realise a match is going to be their last, or they've got so old that they'll take whatever's thrown at them in one last hoorah. However it happens, it means there's some surreal final matches out there that most people don't remember.
It took The Undertaker years to accept his career was over; his search for the perfect last match sent him from the Orlando to Saudi Arabia to the Boneyard. These wrestlers didn't get the chance to ask for a 'Mania main event to see off their careers; they toured the indies one last time, jumped into a tag team match, or let time slip away without realising they wouldn't get in the ring again.
How many do you remember?
10. Bruno Sammartino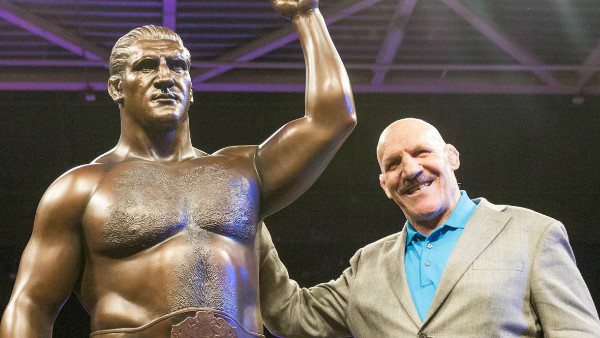 WrestleReunion #2 on Aug 27th 2005 against Larry Zbyszko
There's no question that the late Bruno Sammartino is a WWE legend. His run of 2,803 days with the WWWF Championship is still the ultimate benchmark for long reigns in the wrestling industry; the fact that he then went on to hold the belt for a further 1,237 days in inconceivable in the 21st century.
Reigning when the WWE dominated in the Northeast, he headlined Madison Square Garden in legendary matches against Gorilla Monsoon, Nikolai Volkoff, Ivan Koloff and more during his storied career as the face of the company.
One of his most iconic feuds involved a trilogy of matches against Larry Zbyszko in 1980, with their Steel Cage match at Showdown at Shea attracting more than 35,000 fans to the former home of the Jets and Mets.
It was only fitting that when Bruno decided to hang up his boots, he went out in one last showdown with Zbyszko.
Having not wrestled since defeating Butch Reed in 1987, Sammartino arrived at WrestleReunion 2 in 2005 in the corner of Diamond Dallas Page who was taking on old rival Larry himself. With DDP defeated, Bruno stepped into the ring one last time. The bell rang and he charged at Zbyszko, throwing punches until referees split them up and declared the match a no-contest.
The WWE's greatest ever champion was nearly 70-years-old, but still came out looking strong in his final match.