10 Forgotten WWE NXT TakeOver Classics
Cole vs. Black, LeRae vs. Shirai and other forgotten bangers from NXT TakeOver history.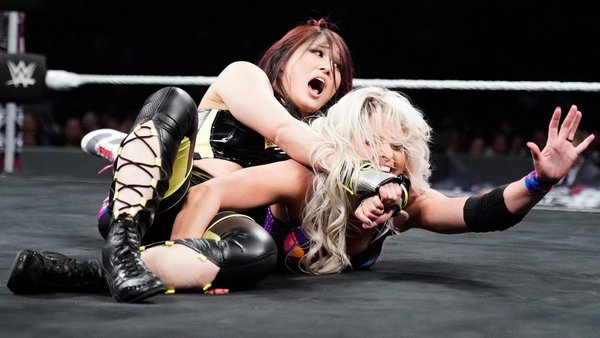 NXT TakeOver has played host to such a vast array of banging matches that ranking them was near-impossible.
You had to take everything from bell to bell into consideration. Neither the build to the match nor the aftermath of it matters in this case; this is solely to do with the in-ring content that was produced. The sheer intensity of it. Its effectiveness in getting everyone involved 'over' to a certain extent. The spots that would no doubt be sprawled throughout the entirety of the contest.
There was always going to be an abundance of honourable mentions. It's always the case when ranking the best of something, even more so where it pertains to professional wrestling. Title-less bouts, like Jushin 'Thunder' Liger vs. Tyler Breeze, Aleister Black vs. Hideo Itami, and Damian Priest vs. Killian Dain vs. Pete Dunne are just as worthy of a rewatch as title bouts - such as the Undisputed Era vs. Moustache Mountain, Shayna Baszler vs. Bianca Belair vs. Io Shirai vs. Kairi Sane, and the War Raiders vs. Aleister Black and Ricochet - are.
Those are merely a small percentage of the TakeOver bangers that have spanned the past seven years. The list is, quite literally, endless.
As for those that got lost in history, though?
10. Asuka Vs. Mickie James - NXT TakeOver: Toronto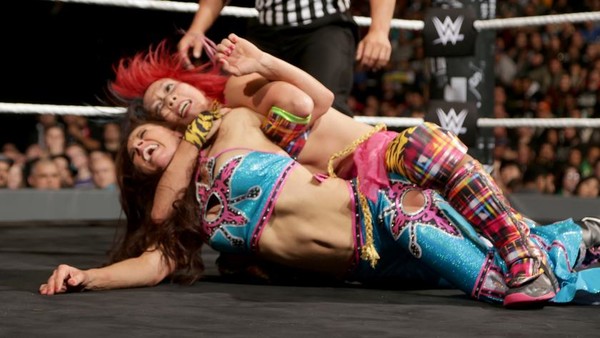 Prior to her pregnancy putting a halt on the plans, WWE Hall of Famer Trish Stratus was penned for the TakeOver: Toronto Women's Championship bout vs. Asuka. Instead, her WrestleMania 22 adversary Mickie James was given the spot prior to her full-time comeback the following year.
The veteran didn't look a step out of place opposite the defending champion, wrestling a respectful bout with the Empress of Tomorrow that worked perfectly on a TakeOver card.
There was never a reason for James to dethrone Asuka - thankfully, she was submitted via Asuka Lock in about 13 minutes - and so this remains a solid example of a returning legend doing their job correctly. As far as us fans knew at the time of the November 2016 clash, the former Women's Champion hadn't signed an official contract. The only real benefit to having her partake in the outing was to give Asuka a meaningful victory to establish her as a legitimate top-tier star.
It worked, unsurprisingly.
Sadly slotted between two other certified bangers - DIY vs. the Revival and Samoa Joe vs. Shinsuke Nakamura - this match is now almost entirely forgotten about. WWE themselves eclipsed any memory of this with that dire outing between the duo on a September 2020 Raw with that finish. Still, this was solid stuff.