10 Greatest Cage Matches On The WWE Network
There's no escaping the quality of these matches!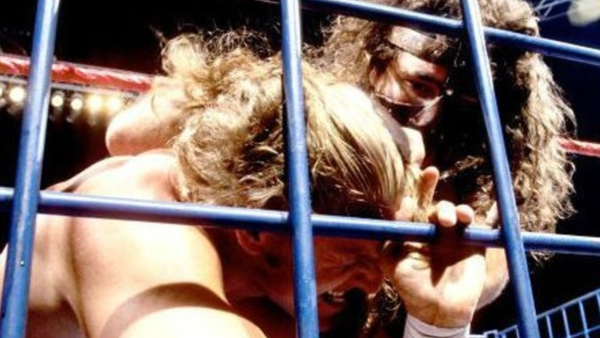 Over the years, the once-feud ending, blood-shedding cage match has come to look a little tame. It lacks the infamy of Hell In A Cell, the pods and mesh floor of Elimination Chamber, the bamboo aesthetic of the Punjabi Prison and the dogs from that one Al Snow match.
But while the steel cage no longer screams extreme, the format has yielded some tremendous bouts, and continues to do so. Just witness Daniel Bryan and Jey Uso's tussle on Smackdown, one of the finest WWE TV fights in recent memory.
For anyone whose appetite for steel has been whetted by that encounter, the WWE network boasts a bevy of brilliant cage fights, from the heady days of old school wrastlin' to the grand excesses of the Attitude Era and on through modern indie matches that show just how much life there is in one of sports entertainment's most venerable stipulations.
Simultaneously making wrestlers embrace limitations and giving them a whole new playground to operate in, cage matches have produced some blistering results - just check out these 10 at your fingertips.
10. Val Venis vs Rikishi - Fully Loaded 2000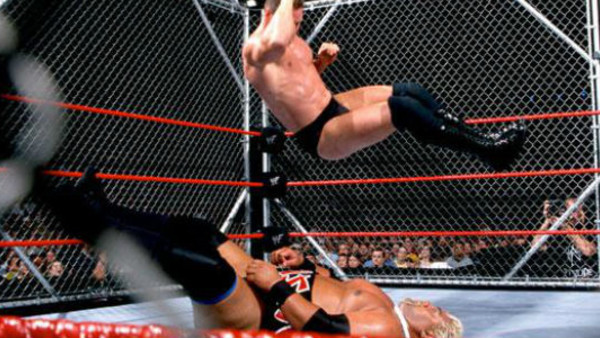 It's a testament to the sheer star power of the Attitude Era that two perennial midcarders like Rikishi and Val Venis could have a feud for the Intercontinental Title hot enough to necessitate a definitive clash in the steel cage. Their programme is somewhat forgotten amongst the madness of the day, but these are two great hands who understand their characters and put on an underrated gem of a match.
They're far from the biggest stars on the card, but Venis and Rikishi are given plenty of time and both demonstrate that they really know how to work. Val's in-ring chops were often hidden by his badly dated character, and Rikishi's speed and agility remains a truly exciting spectacle.
And then there's the splash. The big Samoan - whom Jerry Lawler is at pains to tell you will never be able to scale the cage - reaches the top of the structure, turns, and with a look of real doubt on his face, hurls himself off it onto the prone Venis. It's perfectly executed but looks utterly terrifying, showing incredible trust on the part of Val who can do nothing but lie there and take it.
Worth the price of admission for that alone.