10 Greatest Calls Of Jim Ross' Career
"As God is my witness, he is broken in half!"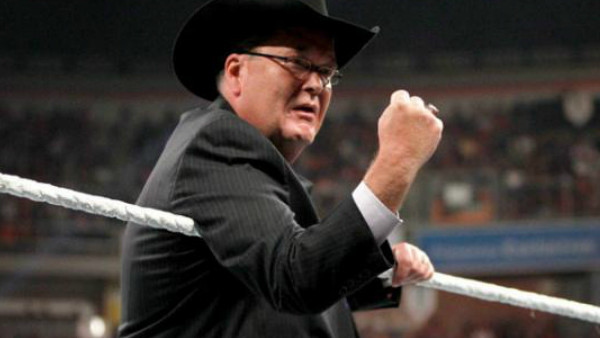 Every great pro wrestling match needs an equally great voice to accompany it.

Which is why What Culture Pro Wrestling are delighted to be able to say that on 6 October, at the WCPW: Refuse to Lose event, we'll be blessed by the dulcet tones of probably the greatest commentator in the industry's history: Jim Ross.
JR will be joining the likes of Kurt Angle, Cody Rhodes, and Jay Lethal on a jam-packed show, and the best news of all is that tickets are still available and can be found at this link.

JR's put together an exceptional body of work over the course of a 42-year announcing career. And as the WWE's lead announcer for the better part of two decades, his words have been the soundtrack to some of most iconic moments in all of wrestling history.

So in preparation of his imminent arrival, this article looks to relive some of those epic memories, as we count down ten of the greatest calls of Jim Ross' illustrious career.
10. Skittles
Probably not the example you were expecting here, but there was no way I could leave JR's brilliant Skittles promos off of this list.

Product placement segments tend to be some of the blandest and often most cringe-worthy portions of the show. And yet, when the WWE took it upon themselves to mercilessly shill Skittles during the mid-2000s, JR somehow managed to do what so few others have been able to when he made these segments not only bearable, but thoroughly entertaining.
In what must have been something of an inside rib between himself and Jerry Lawler, each week JR would get more and more riled about how fruity, delicious, delicious, fruity, fruity, fruity these Skittles were. Obviously my written interpretation doesn't quite have the same effect as his verbal one, though.
JR would call these Skittles ads with the very same passion he'd show in a WrestleMania main event, adding in some of his own top-draw one-liners, including "I'm a Skittle-eating fool" and of course "I wonder if Skittles makes BBQ Flavour…"
Probably the most light-hearted entry on this list, but another of JR's exceptional calls nonetheless.