10 Greatest Comebacks In UFC History
We look at the UFC fighters who refused to lose despite the odds being firmly stacked against them.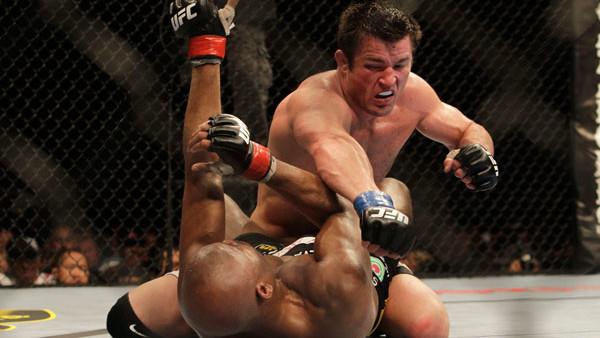 Like with any competitive sport, there have been some absolutely mind-boggling comebacks in mixed martial arts. There's nothing quite like watching a fighter who has been beaten within an inch of their life roar back and defeat the person who was once causing them so much pain. It's an exceptional and rare feat that fans love to see.
When it comes to turning the tide in MMA, UFC has given us some of the most incredible fightbacks in history. From flash knockouts that seemed impossible only a matter of seconds prior to last gasp submissions that completely broke an opponent who was on top and winning the match-up, the promotion has provided some of the finest upturns in fortune fight fans will ever witness.
While it might seem like a near impossible task to find the best comebacks to have happened in the UFC, we've put together a list of the most incredible in-fight resurgences that you'll ever see inside the Octagon. Get your remote control ready to rewind these fights back as you're going to be shocked, confused and inspired by the toughness of these incredible athletes. Let's begin..
10. Dominick Cruz Vs. Takeya MizugakI - UFC 178
This comeback isn't quite the same as others on the list, but it's just as impressive. It starts out relatively heartbreaking as former bantamweight kingpin, Dominick Cruz, was preparing for a grudge match against rival The Ultimate Fighter: Live coach and arch-nemesis, Urijah Faber at UFC 148 in 2012. However, while in training camp for the fight, Cruz suffered a devastating knee injury that took him out of action for what should've been a year.
However, the surgery he underwent was unsuccessful, forcing Cruz to stay on the sidelines for another six to nine months. Another injury, this time to his groin, put him out for even longer, but The Dominator refused to give up. Three years after his last fight, a dominant title victory over soon-to-be flyweight great Demetrious Johnson, Cruz made his return to the Octagon at UFC 178 and showed everyone why he was once the best 135lber on the planet.
Facing bantamweight gatekeeper, Takeya Mizugaki, Cruz wasted very little time in showing his trademark footwork before taking Mizugaki down and using brutal ground and pound to end the fight. Usually Cruz is a methodical and calculated fighter, but after three years of nursing injury after injury, he unleashed all the pent-up anger and frustration on his opponent.