10 Greatest Final Two Competitors In The WWE Royal Rumble
These WWE Royal Rumbles have true crescendos.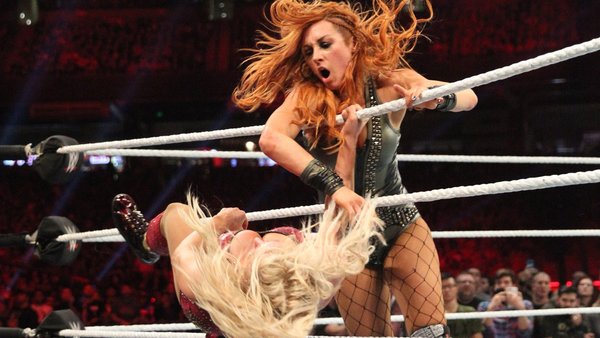 We watch the Royal Rumble, ultimately, for the carnage. 30 of WWE's finest superstars past and present, filling the ring, and hurling one another around. It's chaos, basically, and the very notion of orchestrating that many performers at once seems nigh on impossible.
Once the mayhem dies down, though, we're left with just two. A well produced Rumble allows for subplots to play out across the hour long match, and it doesn't get much more intense than the final two - a head to head clash, with the winner ascending to WrestleMania, the loser nought but a footnote in history.
Done right, the final two competitors have the chance to play out a mini-match in front of a (hopefully) by now molten crowd. The stakes couldn't be higher, and the best superstars have taken the opportunity to demonstrate just why they're the survivors of the high octane bout.
These 10 duos saw their status as the final two as an opportunity to headline the Rumble, and put on a show worthy of the position. Whether this was down to crowd intrigue, the inventiveness of the finish, or simple wrestling quality, they ensured that the audience went home talking about them.
10. John Cena & Batista (2005)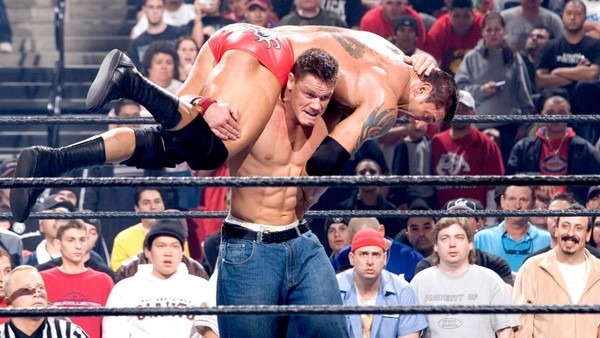 To the untrained eye, this looks like a rehash of an earlier Rumble ending (on which more later) - the company's two potential next big things hit the deck at the same time, proving the worth of both; the battle then goes to super sudden death overtime, with Dave Batista eventually triumphing over Cena.
It's actually a whole lot more than that - a botch, a changing of the guard, and a perfectly booked final two that did exactly what it set out to do. The intention was for Batista simply to win, cementing his status as the guy. Instead, he managed to hurl himself out of the ring too.
The incident is handled well by the SmackDown and Raw referees, thinking quickly by arguing the case of their respective wrestlers. It's handled less well by Vince McMahon, who becomes so instantly enraged that he storms the ring, inexplicably tearing both his quads upon entry. He dishes out instructions sat primly on the mat, and the match restarts.
There's something for everyone here - high drama, ridiculous comedy, and classy wrestling between two perfectly picked guys ready to take that next step.