10 Greatest Real-Life Wrestling Twins
These identical duos have had some memorable careers.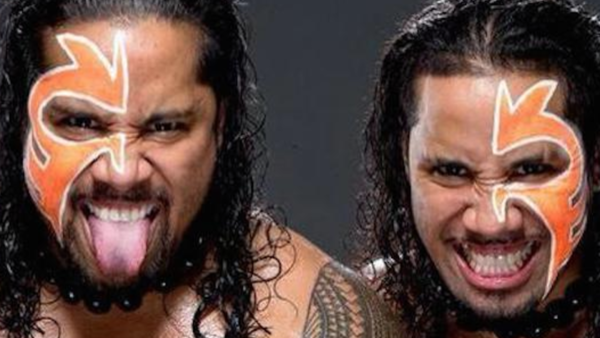 Summer is a popular time for family reunions as relatives gather at lake houses and beach resorts, vacationing together for some quality bonding.

Although pro wrestling has been built upon the family-business model, vacations don't exist. Relatives work together year round in the office, in the arena and sometimes even in the ring. From territory promoters like the Harts and the Gagnes to the global empire headed by the McMahons, wrestling companies are often family affairs.
Of course, not everything you see in the squared circle is to be believed. Relations are fabricated to introduce new characters or further storylines – brothers, sisters and distant cousins have all been conceived over the years. For every Brad Armstrong, there's a Waldo Von Erich. For every Dusek Riot Squad, there are the Grahams and the Andersons. As a matter of fact, it's rare for wrestling families to actually share the same blood.
One of the only ways to identify a true bloodline is if the wrestlers in question are identical twins. Even in the whacky world of sports-entertainment, with limo explosions and magical lightning bolts, it's pretty challenging to clone a couple superstars.

10. Cole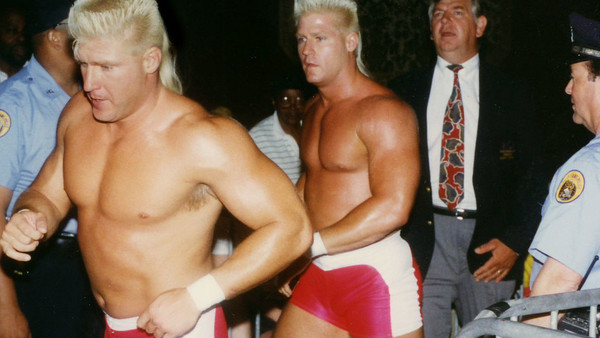 Kent and Keith Cole were WCW regulars during the mid-1990s, a mid-card act who would beat other jobbers but usually lost to more established teams. They lived the twin gimmick to the fullest, sporting matching tights, knee pads and boots. They even rocked the blonde flat top/mullet combo, almost resembling a non-painted Sting.

Of course, their win-loss record didn't compare with the Almighty Stinger, and either did their tenure. Their last match on WCW TV was in 1994, and they wouldn't return to action until six years later on the indy scene. Keith's claim to fame is being Triple H's opponent in his WCW TV debut.