10 Greatest Real-Life Wrestling Twins
9. Batten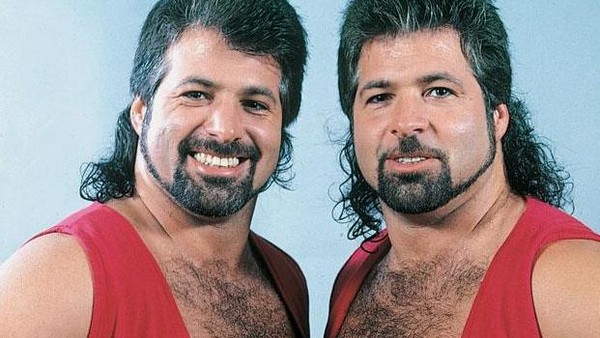 Bart and Brad Batten are a forgotten team of the territory days, skilled nomads who primarily plied their trade in the South and Puerto Rico. They broke into the business through Angelo Poffo's International Championship Wrestling in Kentucky in 1983. Their twin act was a hot commodity, leading them to Memphis, NWA Central States, World Class Championship Wrestling, World Wrestling Council, Smoky Mountain Wrestling and a brief stint in WCW.

They won the Tag Team Titles in just about every territory they entered, even dethroning the Midnight Express and The Rockers in the mid-1980s. They also have the distinction of being part of the six U.S. wrestlers who stayed in Puerto Rico after Bruiser Brody was murdered. Never achieving national recognition, the Batten brothers retired in 2005.
Brad passed away in 2014 at the age of 56 due to a sudden heart attack.