10 Greatest Real-Life Wrestling Twins
8. Shane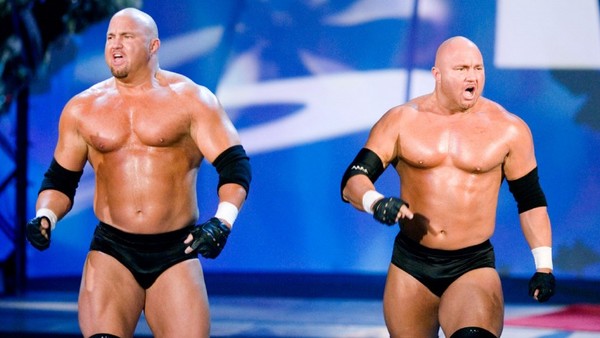 Mike and Todd Shane had the potential to be huge stars, but they were unfortunately saddled with two career-killing gimmicks. Built like a couple of beefier Goldbergs, the bruisers entered the indy scene in the late 1990s-early 2000s. When they finally reached the major leagues, their stock took a massive hit.

In TNA, they wore flesh-colored latex bodysuits designed to look like penises, and were called The Johnsons. Managed by Mortimer Plumtree, they were dead on arrival. A few years later, they were brought to WWE as the Gymini, henchmen to fitness guru Simon Dean. They were relegated to squash matches on Velocity, barely given a chance to compete on Smackdown.
They were released in 2007 and have since retired from the business.