10 Greatest Tag Team Matches In WWE WrestleMania History
The Showcase of the Immortals hasn't been great for tag teams... or has it?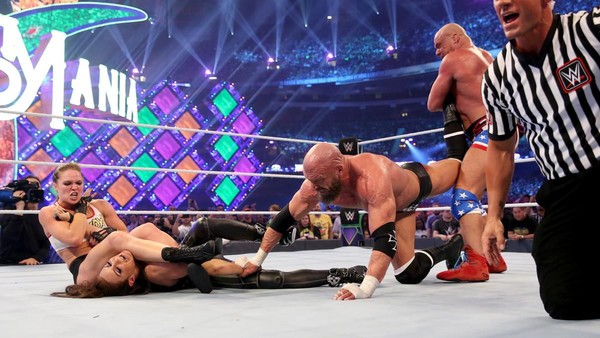 Less than a week from WrestleMania 35 at Metlife Stadium, and the current lineup for tag team action is... underwhelming. For SmackDown, the announced four-way with the Usos, The Bar, Rusev & Nakamura, and Black & Ricochet should be a good spotfest, but it was just thrown together with no build. The Revival, meanwhile? What is there to say anymore? If they even get a match, who would care?
As for the Women's Tag Team Championship four-way, unless you're excited to see Beth Phoenix make an in-ring return, or you're invested in the idea of all Four Horsewomen holding up gold together at the end of the show, I have no idea how anyone could be jazzed for this clustercrap.
The fact is: WrestleMania doesn't have the most stellar reputation for tag team matches, and that's understandable when you realize that WWE has never prioritized its tag division. Vince McMahon has prized himself on selling big one-on-one matches, and there's never been much space in his mind to build team matches up the same way.
But there's always been exceptions to this rule. As this list shows, WWE has been able to have some exemplary 'Mania-caliber matches... albeit, many in their own unique style.
10. The British Bulldogs Vs. The Dream Team (WrestleMania II)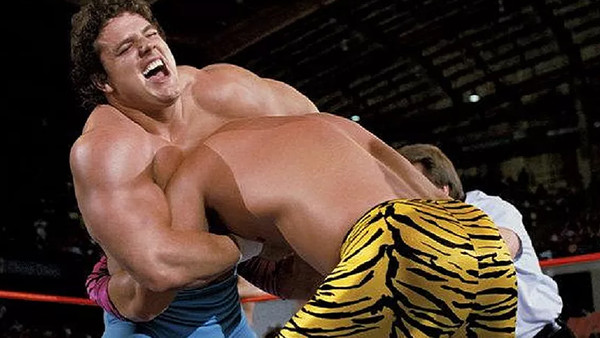 WrestleMania II is famous for being spread out over three cities in one night, something WWE never tried again... probably for good reason. With the bar of quality low as it was in WWE (even compared to other companies in the '80s), the quality matches were spread thin across New York, Chicago, and LA. The "highlights" of this 'Mania included a battle royal between wrestlers and American football players, and a worked boxing match between Roddy Piper and Mr. T that earned one of Dave Meltzer's infamous Minus 5 star ratings.
But amongst this dreck was a very good tag title match that still holds up today. Pitting Dynamite Kid and a young Davey Boy Smith against Greg Valentine and Brutus Beefcake, this mid-80s gem is a great look at the legendary British Bulldogs tag team. Though not the heated back-and-forth affair that future tag team matches would become, as this was mainly a showcase of the Bulldogs' teamwork, it's still a treat to see a pre-injury Dynamite Kid and a young, (comparatively) svelte Davey Boy Smith.
Plus, with a heated crowd and Ozzy Osbourne at ringside, there's enough theatrics to make this match fun to watch.