10 Greatest Wrestling Matches In Halloween Havoc History
Ghoulish grappling at its finest.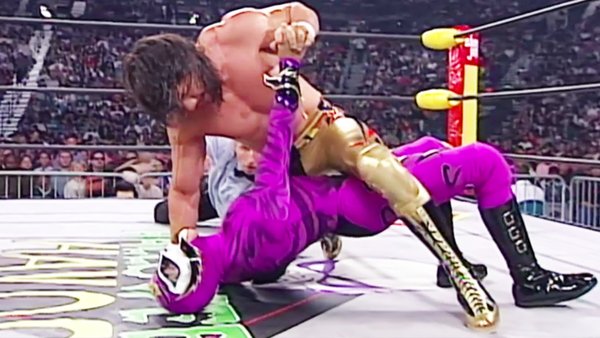 WCW's October pay per view was resuscitated on NXT last year, and not a moment too soon. The extra camp edition of wrestling is a bolt of pure fun in an industry that's at its best when it doesn't take itself too seriously, and the combination of heightened, silly horror and grappling is an absolute winner.
That's only the case, mind you, when the B-movie decour is complimented by A-grade wrestling, and in its time, Halloween Havoc has provided some matches to savour. WCW held the annual event for just over a decade, and the personnel and the style evolves accordingly, from the grimy, tough days of the early '90s to the star studded era towards the end of the century.
NXT took all the best elements of the WCW version - fancy dress, crazy stipulations, a hefty dose of nonsense - but with tighter focus and a more technically gifted roster. It was the perfect blend of goofiness and quality wrestling.
With a second installment just a few weeks away, now's the perfect time to bone up on the very best of Halloween Havoc over the years.
10. Goldberg Vs Diamond Dallas Page (1998)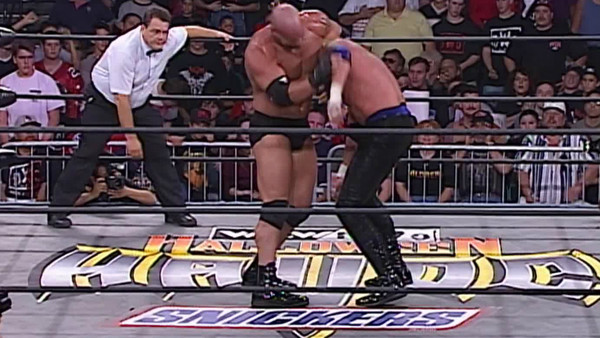 DDP is sometimes remembered more as an inspirational figure - for his work with Scott Hall and Jake Roberts, for getting into wrestling so late - than as a great wrestler, but in the headline act - and saving grace - of Halloween Havoc 1998, he serves up a reminder of how good he could be in the ring. Not altogether too far into his career, he brought a career best match out of Goldberg and put on an underdog performance for the ages.
Goldberg was cemented at the top of the heap and deep into his first winning streak. He was always going to marmalise plucky common man Page, and for much of the match that's what he does, no-selling offence, knocking down Page with ease.
The match suddenly turns after a Goldberg charge sees him whack the ring post, and suddenly, an amazing sense of belief sweeps through the crowd. DDP centres his offense on Goldberg's battered ribs, slips out of a Jackhammer, and almost sees his foe off with the Diamond Cutter.
It's not to be - Goldberg eventually scoops up DDP and pins him - but the spirited performance fully wins over the crowd, and forces big Bill to gut one out instead of steamrolling his guy. A worthy main event, which had the misfortune to follow the true dross of Hogan Warrior II.