10 Hidden Masterminds Behind Wrestling's Biggest Ever Stars
Cena, Orton, Lesnar AND Batista?! The original "Nightmare" factory had nothing to do with AEW.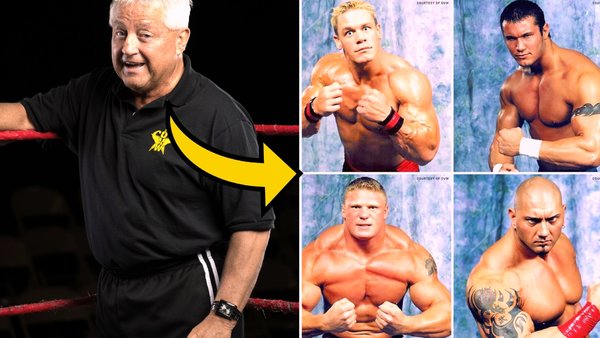 It's strange but not unexpected nor unsurprising that Vince McMahon himself has been the latest target of WWE's situational erasure.
The former Chairman was wiped from a Pat McAfee video package at SummerSlam and his presence has been minimised in the Then/Now/Forever/Together video that opens every WWE show. This isn't a new phenomenon of course; everybody from Hulk Hogan to Roman Reigns has suffered this specific indignity at some point or other, and McMahon's departure from the company had more disgrace attached to it than plenty of others that were confined to the cutting room floor.
It's going to be fascinating monitoring exactly how WWE approaches McMahon's legacy in the months and years to come, but this early indicator suggests that his contributions won't be quite as celebrated as Stephanie McMahon willed them to be on the first SmackDown following the announcement of his retirement. In this sense, McMahon will join a litany of ghosted coaches and creatives that did so much to furnish the industry with talent he was most effective at monetising.
The ramifications of the story could run and run for years to come, but WWE find themselves in the rather unique situation of reducing the influence of arguably the most influential figure in the history of the industry. The following people probably should have shared some of the spotlight all along...
10. Danny Davis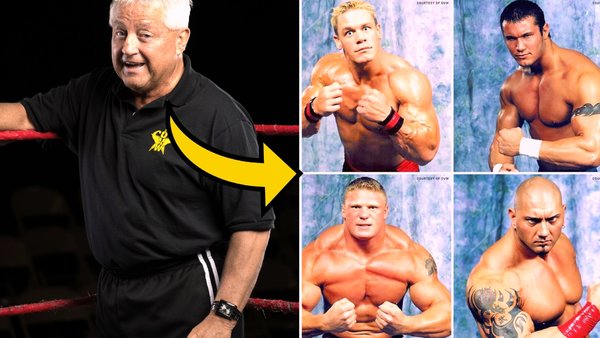 It's been two decades since the most legendary Ohio Valley Wrestling class of all time graduated to WWE's main roster and all became exactly as big as they were forecast to be. And all those performers have 'Nightmare' Danny Davis and his OVW team to thank for the crucial seasoning.
As the owner and operator of the company from its initial membership of the NWA in 1993 through to an initially fruitful relationship with WWE via new part-owner Jim Cornette between 1999 and 2007, Davis oversaw his famous five and others' developments during crucial and ever-changing times for the industry at large. Particularly when tied to WWE, he was also charged with refining existing talents recovering from injuries and/or sent there for Ross Report-mandated reconditioning.
John Cena, Randy Orton, Brock Lesnar, Dave Batista and Shelton Benjamin all exploded on to television in 2002, and though they might have initially differed in terms of trajectory, all potential was eventually more than fulfilled. And all of that promise couldn't have existed with out Davis' integral tutelage.