10 Horrifying Wrestling Injuries Captured On Camera
9. Sabu's Neck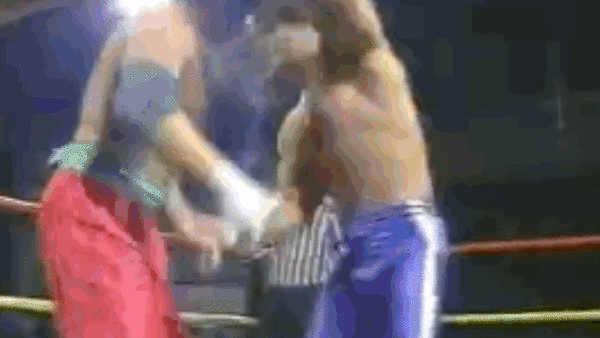 The sequence that gave Chris Benoit the first marketable nickname of his North American career thanks to the resourcefulness of Paul Heyman had terrifying consequences for Sabu. The 'Homicidal, Suicidal, Genocidal' star had joined Benoit in making a name for himself either side of the Pacific as fearless and death-defying, but his inadvertent 1994 neck break saw him staring down legitimate paralysis and made a 'Crippler' out of a quiet Canadian.
Returning far earlier than anybody rehabbing a broken neck should (different time, absolute f*cking lunatic, etc), Sabu was throwing himself through tables again less than three months later, abandoning ECW completely in 1995 for a lucrative offer in Japan.
Despite the acrimonious nature of his exit, his self-abuse was missed enough by the mutant Philadelphia loyalists to earn a heroes welcome upon his November To Remember return later that year. Psychologically immune to the huge risks at play, that particular audience's respect drove him beyond the pain and logic thresholds of a mere mortal.