10 Huge Mistakes WWE Has Made Building Up To WrestleMania 32
Have WWE completely dropped the ball on this one?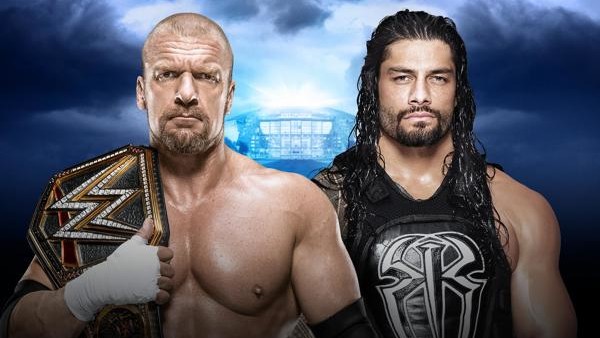 Every year, fans predict the worst for WrestleMania. Whether it's the underwhelming selection of matches, the weeks of lacklustre creative or just a general sense of disappointment in the product - all 'Manias seemingly suffer from this lethargy.
But what of the quickly impending WrestleMania 32?
An influx of gifted wrestlers has allowed WWE to boast its most talented roster ever. However, as has been proved countless times, talent does not equal success for adept performers. Being equipped with the skills to succeed is one thing, being afforded the opportunity is another.
That lack of opportunity and execution has resulted in WWE's poor booking of storylines falling firmly under the microscope.
Despite WWE's best efforts to scrap together an intriguing card worthy of a WrestleMania show, the creative staff have failed to produce an exciting build-up to the Showcase of the Immortals...
10. League Of Nations Challenging The New Day
WWE's tag team division isn't exactly flourishing outside of The New Day, but surely there were better options for Tag Team Championship contenders than the League of Nations.
Admittedly, the predicted four-on-three stipulation adds an intriguing twist to traditional tag title matches; however, not only is the League of Nations less compelling than a viewing of your nan's shaky digital camera pictures from a trip to Florence, we've basically seen it before.
Following two different combinations of LoN members challenging for the Tag Team Titles at Fastlane and the following Raw respectively, we are basically being provided with the same old song and dance in a different format. Think of it as a remix of Soulja Boy's song 'Hurricane': it might be a new variation, but it's still a steaming pile of manure.
To make matters worse, the League of Nations have already come up short twice in this lackluster series - why would a third match be any better?