10 HUGE Predictions For WWE Crown Jewel 2021
Brock Lesnar defeats Roman Reigns, Kings and Queens are crowned and Hulk Hogan is in Riyadh?!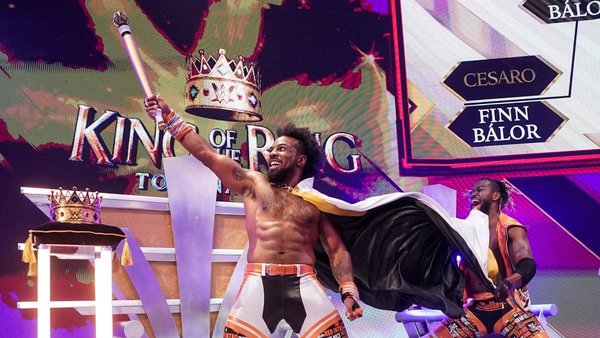 There's a lot of pressure riding on WWE's next trip to Saudi Arabia, itself the first to take place since a 2020 show that occurred just weeks before the whole world changed forever.
Not because of the card's performance (which, on surgical balance is probably the best the company has ever lined up for one of these events), or even for the deserved disdain the company will take for continuing to engage in the Saudi Arabian Sports Authority's transparent sportswashing initiative for ill-gotten financial gain. No. These are mere hurdles compared to the potential mountain hiding in plain sight in front of Vince McMahon's very eyes.
What will SmackDown look like if the plane gets stuck again?
The post-Crown Jewel 2019 edition of the show was lauded as one of the best episodes in the brand's history thanks to some booking-on-the-fly stuff from Triple H and his then-beloved NXT squad. Adam Cole and Daniel Bryan contested the sort of gripping main event that WWE has since gifted to its opposition (literally, in their case) and the spontaneous energy across the night was the antidote to the ever-present main roster malaise. This categorically can't happen in the 2.0 era.
Von Wagoner Vs Duke Hudson? Toxic Attraction running through the threadbare women's division? Legado Del Fantasma and Hit Row fighting for-ev-er on the latter's new home? Christ, the first prediction is that the plane will land safe and sound first thing Friday morning for the good of the Fox deal.
And as for the card...
10. RK-Bro (c) Vs. AJ Styles & Omos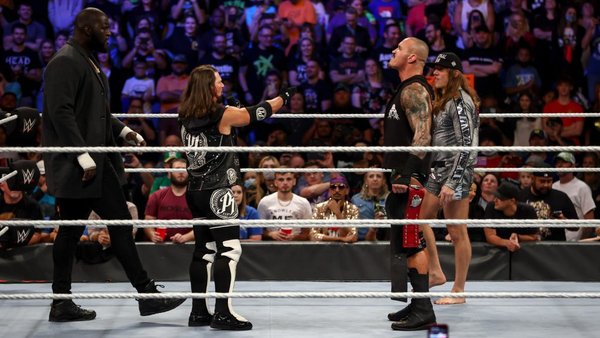 A feud in reverse, AJ Styles and Omos are still walking, talking and acting like they're the tag team Champions and a SummerSlam switch between the two sides never even happened.
RK-Bro are no longer pretenders to the throne but sit upon it. That Styles in particular has completely failed to acknowledge this highlights some creative that could generously be classified as bland but more accurately surmised as lazy. More's the pity - this could bang.
Riddle and Styles bring a lot of explosiveness, Orton too when he can be f*cked, and all three are decent working around the limitations of Omos. There's a crumb of comfort to be found too - neither of the acts here being tested to see if they can coexist at this point.
All of this conspires to make for something that could go either way on the night - this will be as Monday Night Raw as the event gets, or steal the show completely. Perhaps this last line will will the latter into existence.
Winners - RK-Bro