10 Huge Wrestling Stars Who Lost To Ridiculous Opponents
Becky Lynch lost a stupid match this week - and she joins a club with far too many members...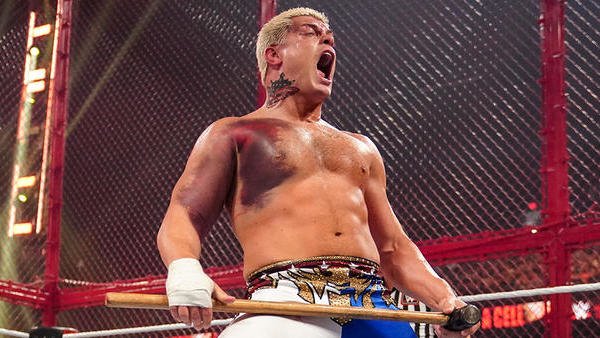 Cast your mind back to the first half of 2021 when, as ever, Cody Rhodes dominated the wrestling discourse.
He was slowly and unwittingly turning heel on the AEW audience, a strong enough majority of whom felt that he was winning too many matches. The first such complaints had emerged when, following victories over Lance Archer and Mr. Brodie Lee in 2020, he had invited the dreaded "Super" prefix. Dying his hair black was one of his less sensible decisions with hindsight.
Wins over Penta El Zero M and then Anthony Ogogo - who had impressed massively with his sh*thouse presence and threatening promo game - created a shift in the perception of Cody's character, and it didn't matter that Tony Khan had full booking control over it. He was winning too much. He was bleeding too much in a bid to garner sympathy. He was flexing his biceps atop his own personalised megabus, which, yes, was a bit much.
Before considering who he ate pins for - three of the Four Pillars, proving that TK knows how to book with conviction long-term - stars win matches. That is how they are then perceived as stars.
Cody Rhodes just entered what was, alongside his Double O Nothing 2019 masterpiece, his career performance at WWE Hell In A Cell. He doesn't do this if his star power wasn't protected in the years prior.
A senseless one-off defeat isn't always a dreadful omen - but sometimes...