10 HUGE WWE Hell In A Cell 2017 Predictions You Need To Know
Friends And Family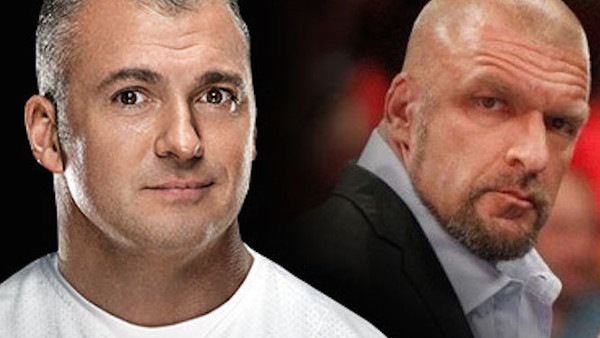 Spoiler Alert: Shane McMahon will lose to Kevin Owens on Sunday Night.
This is not meant to ruin your enjoyment of the upcoming WWE supercards, nor force you to click away from this article as it twists and turns through WWE's own warped narrative, but 'The Money' will be broke(n) after his Hell In A Cell battle with 'KO'.
Owens all but wrote Shane's death sentence in claret halfway through an absorbing go-home segment between the two that stirred even the dullest of nerves for those supporters that still can't get around the inexplicable babyface responses McMahon receives despite his countless privileges.
The result is not a matter of what, but how. Falls will be counted anywhere, rare intentional blood may even be shed and 'Shane-O-Mac' or the 'Prizefighter' himself may soar from something very high indeed.
But can any other match scale figurative equivalents?
WWE can bet the house on a one-match show in the era of 'Network Specials' over pay-per-views, but the ideal is to put on a card that highlights why fans still need to tune in to the weekly shows that generate the increasingly vital television rights fees.
The Tag Team Title contest has match-of-the-year potential, but will likely go on first to create necessary separation with the main event. Will there be anything else to send the fans home happy or, hang on...might...Shane...actually...win??
10. They Ain't Hype...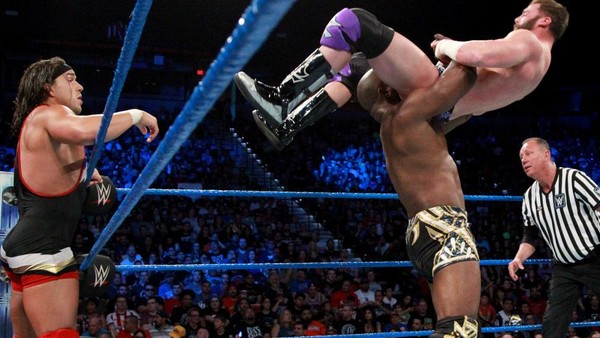 ...and they won't be Bros either after Sunday.
The long-anticipated split between Mojo Rawley and Zack Ryder will finally occur after the pair struggle (yet again) on the pre-show (yet again) to even defeat the makeshift combo of Shelton Benjamin and Chad Gable (yet again). The two shouldn't have waited so long to stop getting on, but one more loss won't hurt them just as much as it won't really help Gable and Benjamin either.
Unfortunately for both pairings, if WWE don't even wish to donate some pay-per-view time to a not insignificant tag team severance, it's hard to imagine the duos getting very long to flex creative muscles in the match itself. Gable and Benjamin haven't found a foothold (yet), with Gable in particular looking like he'll need to summon charisma to spare for both in order for their act to get over (again).
Problematic will be understanding why this loss will be the one that finally causes either Ryder or Rawley to snap. Maybe all along, the Fashion Police should have been investigating how Zack put up with Mojo for so long. It would explain their own sudden return to the tag ranks that may also take pre-show precedence.