10 HUGE WWE Hell In A Cell 2018 Predictions You Need To Know
Release The Hounds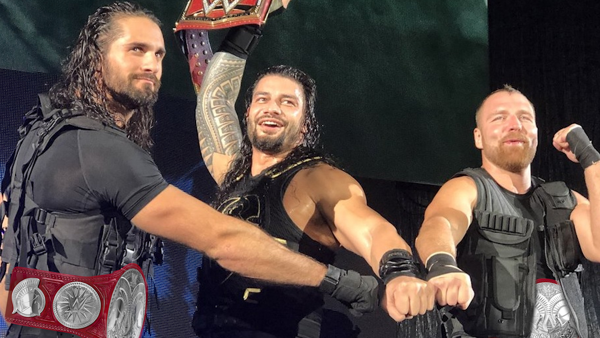 When accusatory fingers point at gimmicks destroyed by WWE's rather mundane pay-per-view routine, Hell In A Cell is almost always the first one thrown under the bus as a busted flush.
Once every bit the hellish fearscape it labelled itself as, the roofed cage became just another theme during the company's move to concept pay-per-views at the turn of the decade. A relatively well-protected stipulation became instead became an annual function rather than a narrative one, with the Cell itself often used three times in one night on matches that barely warranted a bloodletting. And that was when such things were permitted - the PG rating did further damage to the brutality of the feature built up by legendary wars featuring The Undertaker, Shawn Michaels, Triple H and Mick Foley.
Bizarrely, 2018 sees all four men returning to some prominence ahead of the structure lowering yet again. 'The Deadman', 'The Heartbreak Kid' and 'The Game' are all plugging an Australian Super Show-Down, whilst 'The Hardcore Legend' will step between the ropes and under the roof to play man in the middle between two men at a career crossroads.
Much of the show (and the product in general at the moment) remains rooted to the past. And yet, so little of the near-future beyond Sunday is particularly easy to predict...
10. Kicked Off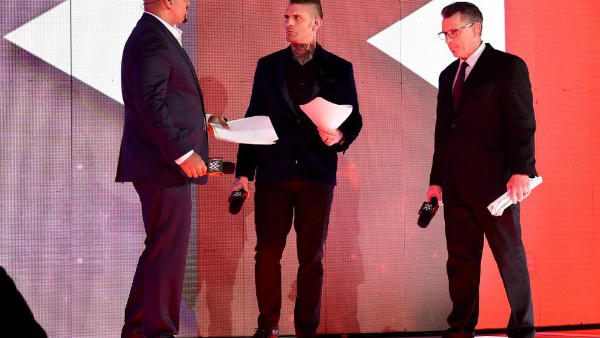 The pay-per-view portion of this year's Hell In A Cell pay-per-view is made up almost entirely of title matches, augmented only by a mixed tag battle and the likelihood of at least one 40+ year old performer doing himself significant harm inside 'The Devil's Playground'.
It's not exactly a loaded event, but it's trimmed the fat from a SummerSlam card that looked in serious danger of outstaying it's welcome before a Becky Lynch heel turn and Ronda Rousey appearance reinvigorated an otherwise shattered Barclays Centre crowd.
The show is short several main players, which could at least vindicate the presence of a Kickoff panel for a change beyond justifying Jonathan Coachman's continued employment. From Raw, Kevin Owens, Finn Bálor, Bobby Lashley, Bayley, Sasha Banks, The Riott Squad, Elias, Baron Corbin and The Revival are all without purpose, whilst SmackDown Live boasts a United States Champion Shinsuke Nakamura without a challenger, as well as tag and women's divisions left entirely outside in the cold thanks to Rusev Day and Becky Lynch's respective shots at the gold.
There are - for a change - matches and performers left without purpose on Sunday. There are far worse ways to fill the hour than actually use some of them; 'The Coach' and co being the most obvious of them.