10 HUGE WWE Hell In A Cell 2018 Predictions You Need To Know
9. Hound Dogs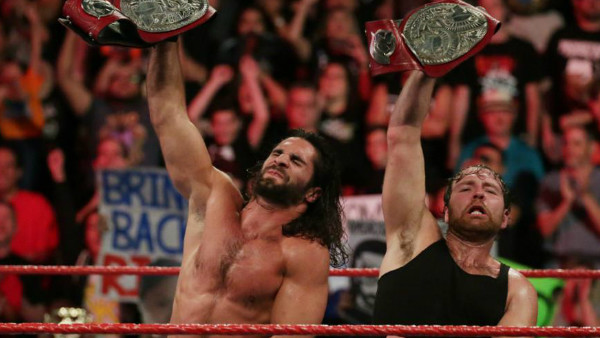 Given a 'Dogs Of War' nickname on the go-home edition of Raw in order to neatly brand their rivalry with The Shield, Dolph Ziggler and Drew McIntyre's mangy mutt moniker reflects the renewed interest in their act since joining up with Braun Strowman.
The pair were selected to salvage the credibility of the red brand's doubles division after dethroning The B-Team, and their maiden televised clash with Dean Ambrose and Seth Rollins should continue the aggressive shift in quality.
Ambrose and Rollins were dynamite against The Bar and others in 2017, and though a split between the two seems inevitable around WrestleMania season, there's no harm in putting the belts on them here in order to furnish The Shield with every single title coming out of the event. The company has already played the trick of arming heel authority figure Baron Corbin with every villain against them - they may as well now hold all of the prizes his show has on offer.
It's also likely this match will go on early. 'The Architect', in particular, has been an opening match show-stealer in 2018, and he could yet again provide a stable foundation for the rest of the card to build upon.