10 HUGE WWE NXT TakeOver: Stand & Deliver Predictions You Need To Know
Can NXT's last Stand of the Wednesday Night War Deliver a TakeOver worthy of a two-night spectacle?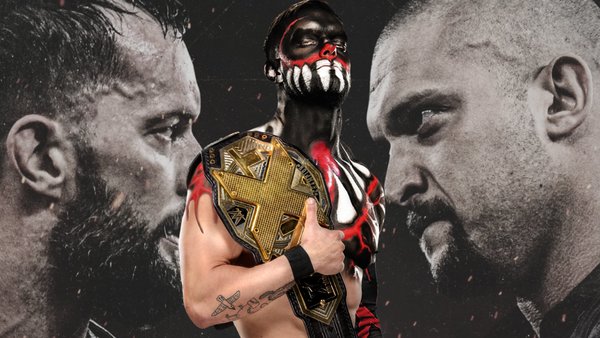 There's two of everything this WrestleMania season.
2021 will mark two years of the 'Show Of Shows' going two nights. Two Hall Of Fame classes were bundled into one as something of a make-good for the pandemic group, sans the super-smart Dave Batista. Rhea Ripley and Drew McIntyre will enter Title Match #2 when they finally make it to Raymond James Stadium a year after being locked out. Over on SmackDown, the company saw fit to book two challengers to Roman Reigns' Universal Championship instead of the one Royal Rumble winner who wouldn't stop moaning on about getting his shot.
Presumably in an effort to keep pace with the main roster ahead of its move to Tuesdays, NXT's road to TakeOver has been one giant Number Two. The show title mimics the two commands of two literary legends Dick Turpin and The Highway Rat. Of course "Stand & Deliver" leans on WrestleMania 37's nautical theme, but it couldn't be better suited to this particular card, at this particular time in the show's rich history.
The black and gold brand has been left black and blue by a bruising Wednesday Night War, and the upcoming evening change could and should represent a fresh start that kicks off here. NXT's initials never stood for a company name, but they must now Stand for a workable philosophy again. And in order to emphasise that, this show must Deliver...
10. Leon Ruff Vs. Isaiah Swerve Scott Vs. Bronson Reed Vs. Cameron Grimes Vs. Dexter Lumis Vs. LA Knight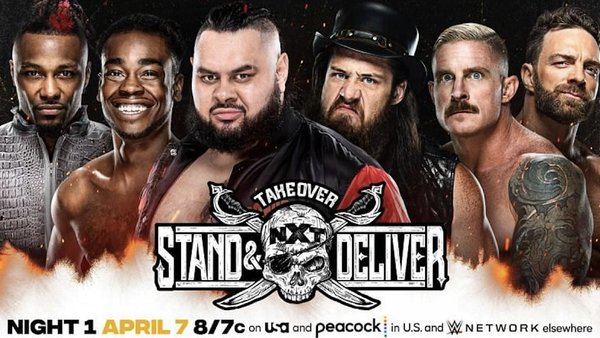 ...but first to the match that best sums up the plight of the brand.
Leon Ruff, Isaiah Swerve Scott, Bronson Reed, Cameron Grimes, Dexter Lumis and LA Knight have it in them to assemble something entertaining here, but it's long been accepted that a gauntlet just doesn't guarantee greatness.
Quite the opposite in fact - for all people's memories of the KofiMania build are dominated by the headline moments and the cathartic conclusion, there were some draggy moments buried in the guts of those minute-gobbling matches. As there was when Seth Rollins wrestled for 16 straight hours to fill a Raw in 2018,

It's a workable formula but not a bankable one, not least when the story to find a contender for Johnny Gargano's North American Championship has been one of the weakest in brand history. It's genuinely tough to find the magic combination of wrestlers that'll make this awesome, and the victor will probably be the only guy Gargano's interacted with over the last couple of months anyway.
Winner - Dexter Lumis