10 HUGE WWE NXT TakeOver: Stand & Deliver Predictions You Need To Know
9. Pete Dunne Vs. Kushida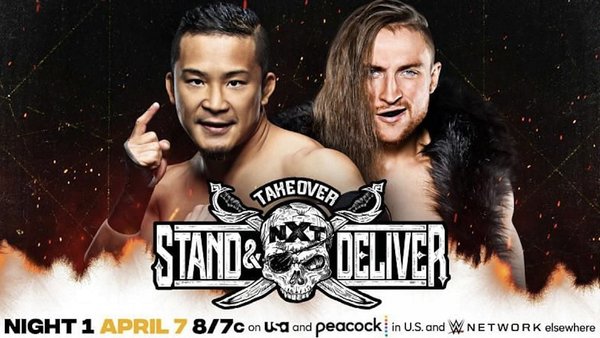 Bare minimum stuff for a potentially show-stealing contest, Pete Dunne and Kushida's tussle over the right to call themselves the "best technical wrestler in NXT" is about all the pair can fight for having fallen short in major title matches of late.

Though the brand hardly relies on wins and losses (Dunne once lost a Number One contender's match to Kyle O'Reilly, waited for O'Reilly to lose, then just declared himself next in line anyway), the two are more than capable of making the result matter over the course of their allotted 15 minutes or so.
And running time is crucial here - the contest will almost immediately die if the pair outstay their welcome and miss the peak. Kushida is still gorgeously explosive in comebacks and Dunne remains expert at knowing when to break hearts at the same time as fingers, but anything longer that it needs to be will show up the booking as an excuse to wedge both onto the card. The wrestlers cannot afford the veneer of importance slipping from view.

Winner - Pete Dunne