10 Incredible Stories Of Wrestlers' Dedication To Their Character
4. The Wild Samoans Get Arrested For Kayfabe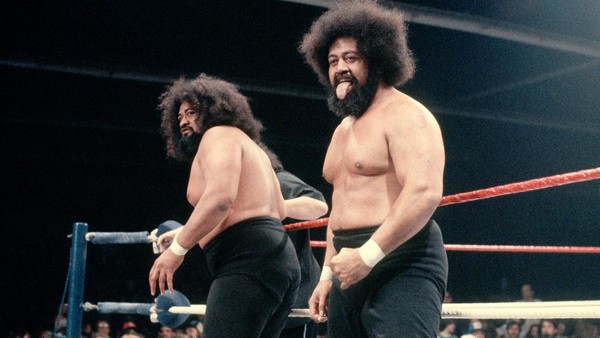 Collectively known as the Wild Samoans, Afa and Sika were a tag team for close to 30 years, and portrayed a set of uncivilised wild men on television. They communicated only through primitive grunts, with manager Captain Lou Albano doing their talking, and would often eat raw fish, pick their noses, and rip dead chickens apart to put themselves over as ferocious savages.
The gimmick extended beyond the TV cameras, as a New Jersey state trooper discovered in the '80s. According to Hulk Hogan's biography, he was travelling with the Wild Samoans when they were pulled over on the freeway. A gun Hogan had recently bought fell out of the glove box, and as an unregistered firearm usually means jail time, Afa, Sika, and Hogan were arrested.
The Wild Samoans had nothing to do with the gun, and though Hulk pleaded with them to explain the misunderstanding, they refused. Instead, they stayed quiet, only breaking their silence to occasionally grunt at the officer, even though both men spoke perfect English. Afa and Sika decided that staying true to their characters was more important than potentially heading to jail, and refused to speak up for themselves prior to their eventual release.