10 Incredible Transformations From Jobbers To WWE Champions
The legendary WWE Superstars that changed EVERYTHING in order to win the industry's richest prize.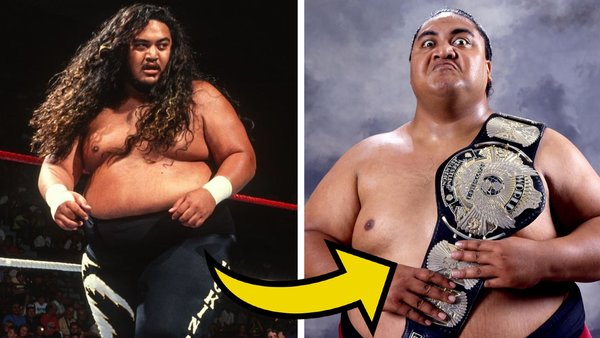 Everybody's got to start somewhere, unless you're a once-in-a-generation specimen like Paul Wight, in which case you start at the top of Cobo Hall, get pushed off the f*cking thing and still make it back in time for the main event.
It was Hulk Hogan's 1980s talent-spotting senses that saw something special in Wight when the pair met in the mid-1990s - the WCW Champion felt that squashing cartoon monsters was still en vogue despite tumbling pay-per-view buyrates and an on-screen output rivalling the very worst of Jim Herd's excesses several years earlier. Collected as The Dungeon Of Doom, the likes of Kamala and Shark might have packed them in on WWE loops once upon a time, but they were inviting scorn to a company on the verge of launching a Monday Night rival to Raw that would change everything.
Hogan needed a big win - specifically one he could score at somebody's expense - but this one was so huge that WCW made the correct call to push The Giant as hard as 'The Hulkster' himself. With barely 50 matches under his belt (the belt, and one he could fit around his waist) Wight looked like a 10 year pro making his entrance as company figurehead in 1996.
If anything, he peaked too early. The future Big Show was a made man before he signed Vince McMahon's multi-million dollar contract in 1999. This lot weren't so lucky...
10. Jinder Mahal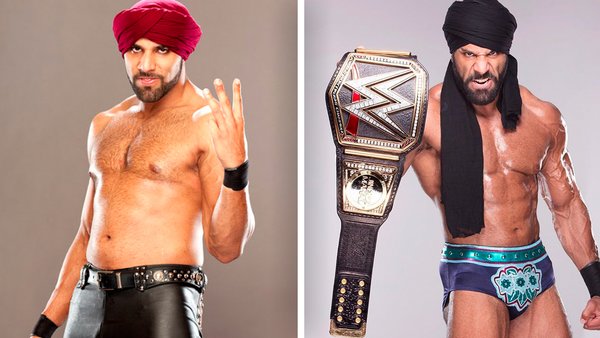 Jinder Mahal was the right guy at the right time with the right look. But in an era where WWE is the wrong company for just about every major name in the industry, he perhaps deserves a little more credit for his commitment to the bit.
In late 2016, the formerly-fired former 3-Man Band member returned to Monday Night Raw with a snazzy get-up covering the fact that he'd gotten pretty shredded during his time away. A chiseled frame lurked beneath the threads, and he only proceeded to get even more jacked as the months passed. Not that it seemed to matter - he was comedic foil for Rusev as a heel and the designated victim of a Rob Gronkowski celebrity spot on the WrestleMania 33 pre-show, and rather infamously did jobbing duties on both Raw and SmackDown during April's draft week.
It appeared a move from red to blue wasn't going to transform his fortunes until, remarkably, it did. And how.
Mahal won a Number One Contender's match as if from nowhere, and was booked to steal the belt from Randy Orton in the build-up to make real the absurd visual that he might actually hold the gold. To the astonishment of the audience, he managed it.
His run was an objective bust - matches were drab, angles were worse, and WWE didn't drum up business in India as they'd hoped - but the reign survives as a legacy line every time he's used on television to this day.