10 Incredibly-Short Turnarounds Between UFC Fights
MMA: a field where you work every day, but only show up to work about four times a year.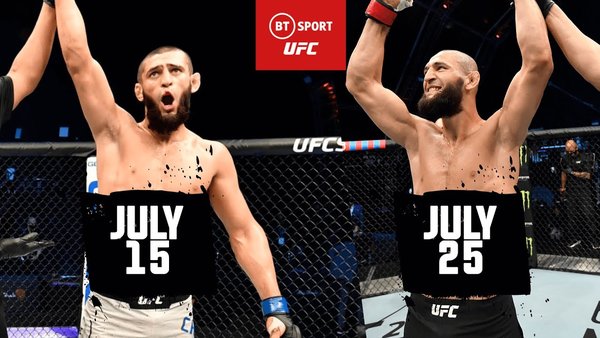 Mixed martial arts takes an unbelievable toll on the human body. Hell, even training for a fight is grueling, with extreme weight cuts and multiple training sessions a day usually proving more difficult than the fights themselves. Because of all this, professional fighters can reasonably be considered the fittest human beings on the planet, and they are perfectly justified in taking a few months off between fights on average.
Well, most of the time, anyway.
In most cases, after a UFC competitor fights, we can reasonably expect not to see them fight again for three to six months (or, in some cases, longer). But these ten fighters turned that expectation on its head, as each of them accepted a second fight within a month of their previous one.
In the interest of fairness, I will not be including the UFC Ultimate Ultimate tournament participants in this list, otherwise, the list would be composed almost entirely of those individuals. Though major props to the Dan Severns, the Don Fryes, and the Mark Colemans of the world, who used to fight multiple times in one night before people realized how totally-and-completely unsafe it was.
So, with that in mind, let's take a look at ten masochistic modern-era fighters who had an incredibly-short turnaround between two fights...
10. Angela Hill (29 Days)
There are actually a few fighters who have had a shorter turnaround between fights than Angela Hill - Jason MacDonald, CB Dollaway, and Anthony Johnson all fought twice within 28 days, and her 29-day turnaround is tied with Rick Story and Brian Ebersole. That being said, Hill deserves a mention for a few reasons.
Her quickest turnaround came earlier this year, as she earned a TKO victory over Hannah Cifers at a UFC Fight Night event on 25 January, then stepped in to replace Hannah Goldy against Loma Lookboonme at a second UFC Fight Night event on 23 February. Amazingly, she won that fight as well, this time by unanimous decision.
But what's perhaps even more extraordinary about all of this is that these were the fifth and sixth fights for Hill over the course of just 11 months. Some quick math deduces that this equates to more than one fight every two months. 'Overkill' would wrap up this 11-month stretch with an admirable 4-2 record, with an average grace period of about 67 days between each fight. That... is insane.
While her third and fourth fights this year found her on the wrong end of two "could've gone either way" split decision losses, there is certainly no quit in Angela Hill, and she will most-assuredly continue to thrill audiences in plenty more UFC fights to come.