10 Infamous UFC Bar Fights
7. Bas Rutten Takes On Five Bouncers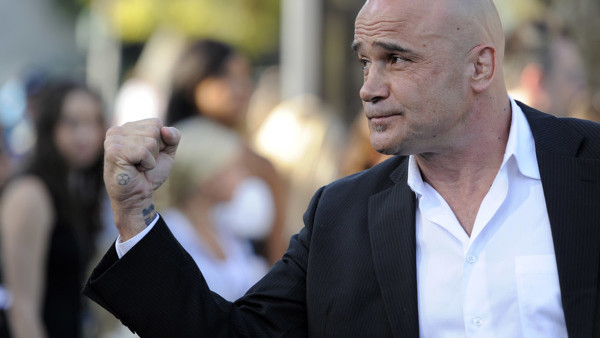 Bas Rutten is a UFC Hall of Famer who briefly held the heavyweight title in the late-'90s. The Dutch kickboxer holds victories over stars like Frank Shamrock, Kevin Randleman, and Maurice Smith.
He also fared quite well against a group of bouncers at the Spy Bar in Sweden back in the mid-'90s.
Rutten, who was already a famous fighter at the time, was warned not to start any trouble at the establishment. Though he was apparently minding his own business, the bouncers decided to ask him to leave anyway. The Dutchman agreed, but the bouncers were apparently looking to test themselves against the MMA star. As such, they decided to shove and even poke the talented striker in the eye.
Rutten responded by knocking out one of them with a single punch. He was then able to fend off five bouncers and make his way to the fire escape. Unfortunately, for the former heavyweight champ, the fire escape was locked.
Unable to escape before the police arrived, Rutten was eventually arrested. Despite the fact that one of the men he knocked out turned out to be a cop, all charges were dropped.