10 Insane WWE Moments Only Possible In The Royal Rumble
Anything can happen in the Royal Rumble, and usually does!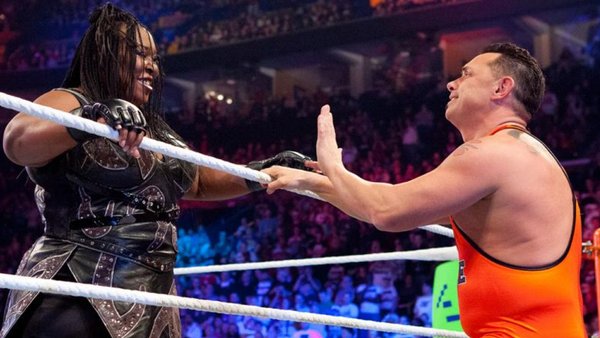 This Sunday, WWE will once again launch us on the road to WrestleMania with the 33rd annual Royal Rumble PPV, live from Tropicana Field in St. Petersburg, Florida.
For 60 plus minutes, 30 men and women compete across two gruelling gauntlets for the chance to headline the biggest show of all, fighting for a world championship of their choice at WrestleMania 37. And while the eventual winner of the match is often easy to predict, the events that transpire in the build-up are not.
This is why we love the Royal Rumble so much. It is the one time a year that WWE really pays the fans lip-service by throwing surprise appearances, legendary returns, and insane spots into the marquee match in some of the craziest and most entertaining television you'll see all year.
But of all the insane things we've seen since the first official Royal Rumble back in 1988, what moments truly stand out? And which ones can we honestly say could only ever happen in this unique environment? Read on to see which insane WWE moments made our list.
10. Dance Break
WWE has seen its fair share of dancing superstars come and go over the thirty plus year history of the Royal Rumble event, but when was the last time any of them actually broke off mid-match, on PPV, to get their groove on?
During the 2000 Royal Rumble match at Madison Square Garden, Rikishi, the increasingly popular ex-Head Shrinker, found himself alone in the ring with Brian Christopher and Scott Taylor, collectively known as Too Cool. As the lights dropped, the trio began to cut a rug, dancing in unison while the typically cynical New York crowd ate it up.
The festivities were short lived however, as the giant Samoan used this opportunity to dump both of his teammates over the top rope, eliminating them from their chance to headline WrestleMania 2000. This was a completely unique moment, and one that we don't think WWE has ever repeated, despite having a literal conga line of gyrating superstars under their employ over the years.