10 Last-Minute WWE Elimination Chamber 2017 Predictions
A new champion, some screwy finishes and a possible cancellation on the cards.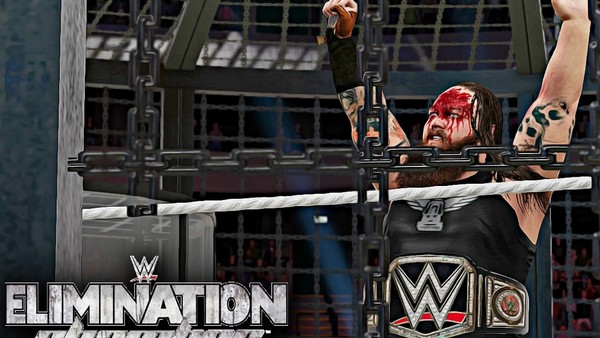 The build for Elimination Chamber 2017 has been a bit of a rushed one.
Just two weeks have passed since the Royal Rumble pay-per-view and yet, in that short window, the SmackDown brand has delivered the goods in setting up a jam-packed card with plenty of promise for Sunday night's event.
A star-studded Elimination Chamber bout will see John Cena defend against AJ Styles, Dean Ambrose, Bray Wyatt, the Miz and Baron Corbin, while there are three separate women's feuds to look forward to, a 12-man Tag Team Championship bout and an eagerly-anticipated showdown between Luke Harper and Randy Orton.
The fact that WrestleMania 33 lingers on the horizon means that some of these matches may be easier to call than others. But even at this late stage, recent news of a late odds swing suggests that none of these outcomes are written in stone yet.
Still, it does provide the chance to make some last-minute predictions regarding the imminent PPV. Based on a combination of these odds shifts and other events of the past few days, here are ten potential scenarios that could play out at Elimination Chamber.
10. The Vaudevillains Will Last A Matter Of Seconds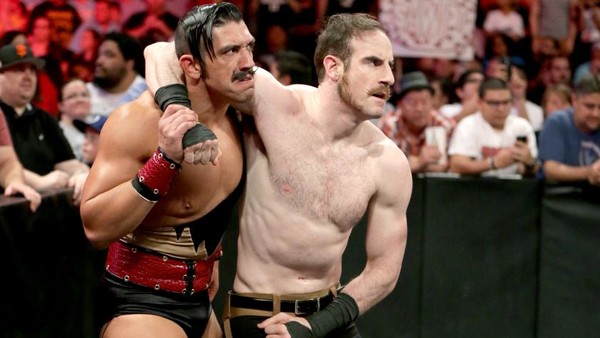 There's good news and bad news for the Vaudevillains heading into Elimination Chamber.
The good news is that they've got themselves a SmackDown Tag Team Championship shot to look forward to on the show. The bad news is that it's in a tag team turmoil match—and the Vaudevillains have an atrocious record when it comes to elimination-type matches.
In the months since last summer's Brand Split, three Battle Royals have been staged on SmackDown. In the first two, Simon Gotch was the first to bite the dust, and in the third it was Gotch and his partner Aiden English who were simultaneously eliminated before anybody else.
Plus, the last time they competed in tag team turmoil action, they were pinned by American Alpha within about 15 seconds of making it to the ring.
Expect to see the Vaudevillains sink to all-new lows at Elimination Chamber by entering the tag team turmoil match first and being eliminated within the blink of an eye.