10 Last-Minute WWE No Mercy 2017 Rumours You Need To Know
Ask not for whom the bell tolls...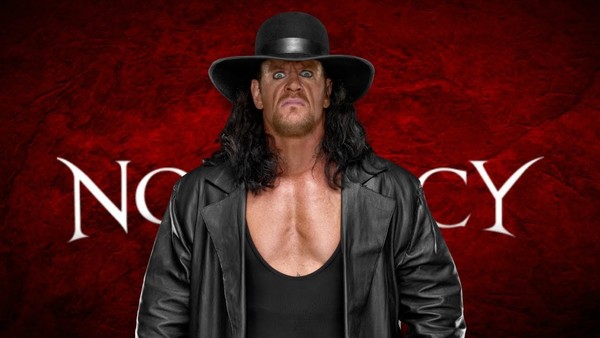 This Sunday, WWE presents No Mercy, but you'd hardly be blamed if you thought you were watching SummerSlam -- or even WrestleMania. For some inexplicable reason, WWE has chosen to make this card one of the most stacked of the year, with Brock Lesnar defending the Universal Championship against a hugely pushed Braun Strowman -- and even more shocking, the first ever one-on-one meeting between John Cena and Roman Reigns.
The argument can be made that this booking speaks volumes about the company's ability to plan for the long term, but the fact remains that No Mercy is going to be a very newsworthy show. The fact that it's been four weeks since the last PPV (a lackluster SummerSlam) doesn't hurt, as for a while there it seemed like fans were getting an event every couple of weeks. Making the PPVs feel special may help WWE fight the fall doldrums.
So what can fans expect from the two huge main events and a solid undercard? This article attempts to curate the most prevalent rumors going into No Mercy, ranking them in order from least plausible to most plausible. If you want to be surprised, then beware, but if you want an insight into the unpredictable world of WWE, then proceed.
10. John Cena Cheats To Beat Roman Reigns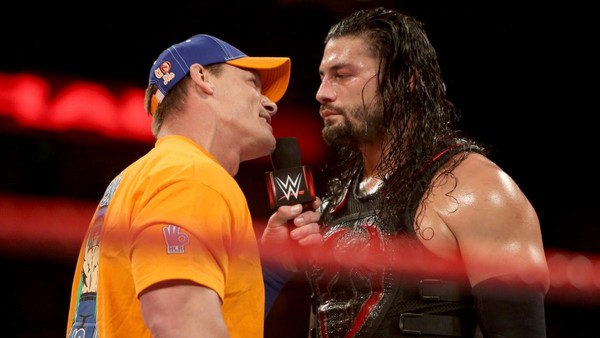 No matter who wins on Sunday, one thing's for sure - in Vince McMahon's estimation, John Cena is the past and Roman Reigns is the present. The feud may end at No Mercy, or it could continue for another month or so, but the ultimate purpose of the program is for the 16-time champion to put over "The Big Dog."
That said, there are some who think WWE is so intent on making Roman Reigns look like the only top babyface in the company that they'll sacrifice anything to get there - even John Cena's 14 years on the side of good. If Cena were to cheat to beat Reigns, he'd fire the opening salvo in their feud, but it would cement the fact that Reigns is the face of the company, and Cena... well, he wouldn't even be a face anymore.
It's interesting to imagine, but unlikely to happen. Even though Cena will find himself in an unusual position as fans cheer him over Reigns, both guys will fight fair, win or lose, and we'll go back to business as usual - Reigns atop Raw, and Cena filming movies and TV appearances.