10 Last-Minute WWE SummerSlam 2016 Rumors You Need To Know
Who's Next?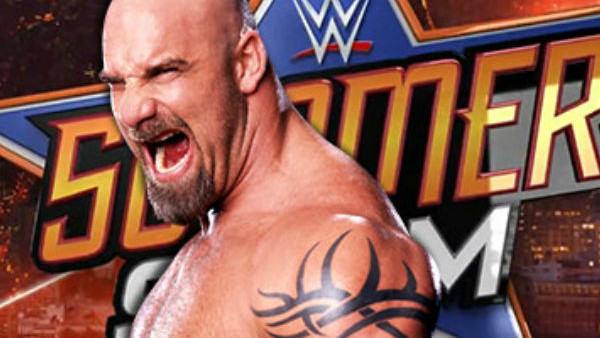 This Sunday is SummerSlam, and while the event has long been seen as one of the most important on WWE's calendar - almost a "WrestleMania.5," if you will - this year, the show is even more special than usual.
First of all, it's the first major show following the re-institution of the brand split. Secondly - and along those lines - it's the first show to feature the members of the NXT roster who were recently called up (most notably, Finn Balor, who'll be contesting for the Universal Championship). Finally, this year's WrestleMania was such a huge disappointment that this card - which looks very strong on paper - really needs to deliver.

The card is a thirteen-match affair that's managed to fit in just about everyone of consequence on Raw or Smackdown, and the main events have gotten people talking. Bouts like Sasha Banks versus Charlotte, Balor versus Seth Rollins, John Cena versus AJ Styles, Dean Ambrose versus Dolph Ziggler, and especially Randy Orton versus Brock Lesnar aren't just drawing points, they're also great examples of what the company can do when it really uses its roster to its full potential.
Needless to say, imaginations are working overtime. What could happen with all of these combustible elements in play? Who might turn? Who might return? There's been lots of talk, to say the least. Here are 10 last-minute rumors you need to know about SummerSlam, ranked from least- to most-plausible.
10. Randy Orton Wins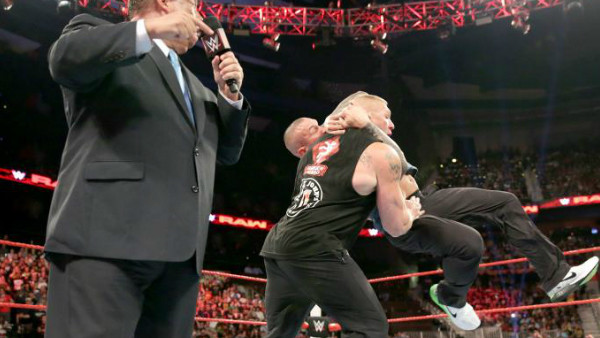 There's nobody in pro wrestling more controversial these days than Brock Lesnar. Wrestling fans around the world were delighted when "The Beast" won his comeback fight at UFC 200, then subsequently let down when news broke that he failed a pre-fight drug test. When WWE acknowledged that they would not be suspending Lesnar for violating the Wellness Policy despite what looked like a confirmation of PED use, many were disgusted by the favoritism shown.
The press surrounding Lesnar's test failure reportedly hurt his standing in the draft (he was originally supposed to have been the first overall star taken by Raw), but apart from that, he's been fine - he's still taking on Randy Orton at SummerSlam, and that match will still be the main event... but is there a chance that the company could punish Lesnar with his first real loss in more than three years?
No. Despite the fact that Vince McMahon may still be a little miffed at Lesnar (then again, he may not), WWE would only be spiting themselves by jobbing Lesnar now. The man who finally topples "The Beast" will get quite a rub from it, and Orton is already as established as he's getting. Plus, Smackdown got the last laugh over Raw when Dean Ambrose retained the WWE Championship at Battleground. Now, Raw gets to go one-up on the blue brand.