10 Last-Minute WWE SummerSlam 2016 Rumors You Need To Know
9. The Club Helps Finn Balor Win The Universal Title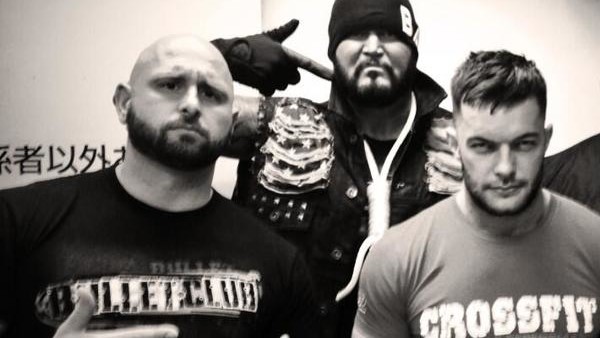 During the draft last month, The Club - who had been wreaking havoc since officially joining forces at the end of May - were split up. AJ Styles was drafted to Smackdown, while Karl Anderson and Luke Gallows were sent to Raw. All three men have continued to subscribe to their destructive ideology, spreading chaos across both brands.
Finn Balor was also drafted to Raw, opening up the door for the long-awaited "Balor Club" reunion (he and Anderson helped found Bullet Club in Japan, and when it was announced that Anderson and Gallows were headed to WWE, Balor repeatedly teased an alliance with his former partners on social media). Despite the fact that Balor has been a popular babyface, there have been rumors that he will capitalize on some help from his friends to become the first Universal Champion.
While it would be a swerve that would certainly help Anderson and Gallows, now isn't the time for Balor to join up and turn heel. Fans have been waiting years to see him on WWE's main roster, and now that he's here, they want to cheer him. While it's a virtual lock that the trio will unite down the road, WWE is going to milk Balor's babyface run for all it's worth.