10 Last-Minute WWE Extreme Rules 2016 Rumors You Need To Know
What's next for The Club?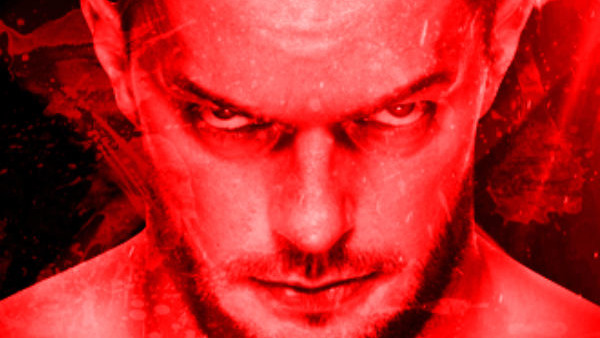 This Sunday, WWE presents Extreme Rules, its second Pay-Per-View show since WrestleMania 32 and thus, the second Pay-Per-View of the "new era." To be honest, though, there's not much new about Extreme Rules. Many of the bouts on the show are rematches from Payback (Roman Reigns versus AJ Styles, Charlotte versus Natalya, Chris Jericho versus Dean Ambrose, and the pre-show contest of Dolph Ziggler versus Baron Corbin), a result of the three weeks between the events.
Even more noticeable is the fact that the main source of tension is exactly the same as last time - namely, what will happen with The Club? Last month, Roman Reigns defended the WWE World Heavyweight Championship against AJ Styles, and rumors were swirling that either Karl Anderson and Doc Gallows would help him win, or Finn Balor would debut and lead his former teammates in a mutiny against Styles. Instead, none of that happened, and the questions have all been shunted to this month's rematch.
That's not a bad thing, though. Payback was a truly enjoyable PPV, and the hot streak WWE programming on the whole has been on as of late should continue at Extreme Rules. The show will deliver - but apart from that, what else can fans expect?
Here are 10 last-minute rumors for Extreme Rules, ranked from least to most probable.
10. Seth Rollins Returns As Leader Of The Club
964884

At long last, the moment is almost upon us: former WWE World Heavyweight Champion Seth Rollins is healthy, and his return is imminent. According to intra-company talk, he's expected to return on the June 6th episode of Raw, but as nothing has been announced, he could really come back whenever.

There has been some speculation lately that Rollins's return could coincide with all of the drama surrounding The Club in the form of his being the group's new leader. Even though Rollins will be received as a babyface upon his return (and probably should be pushed as one), the fact that the company is low on top-level heels and the fact that Rollins is an automatic foil for Roman Reigns might keep him a bad guy.

Leading The Club would keep Anderson and Gallows on Reigns's radar, and could potentially lead to Rollins/Anderson/Gallows versus Reigns/Ambrose/Styles matches.

Despite all that, it's not going to happen that way. WWE does like to put their own spin on things, but there's no real connection between Rollins and The Club, and no reason they should be aligned. WWE is far better off bringing Rollins back on his own, and they know it.