10 Leading Contenders To Win 2022 WWE Money In The Bank Ladder Matches
5. Mustafa Ali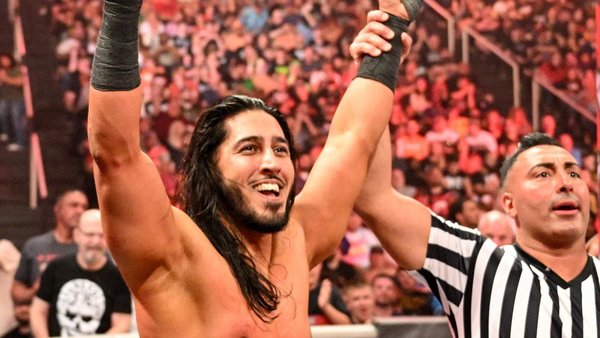 Proving to be as equally an unexpected development as the aforementioned Alexa Bliss return to Raw was, though for entirely different reasons, Mustafa Ali's re-emergence recently caught just about everyone off-guard.
Ali had gone on record to note how he wanted out of the WWE system, confirming as such on Twitter in January:
"I have a message that is much bigger than my dreams in pro wrestling. Despite my best efforts, I will not be able to deliver this message while working with WWE."
i am requesting my release from wwe pic.twitter.com/Q1QP8SA5zV— Mustafa Ali / Adeel Alam (@AliWWE) January 16, 2022
Yet, some three months on from requesting his immediate release, the former 205 Live standout was back among the three-hour Monday Night party. And his stunning comeback has come equipped with an on-screen attitude, along with a few cute IWC references, that is seeing Ali frequently rally against a system he feels is holding him back.
With that in mind, having Ali pick back up where he left off during the 2019 Money in the Bank bout, a night that saw him swatted away by surprise entrant Brock Lesnar, would be the sort of rousing underdog victory that WWE have been known to pull the trigger on should the stars align.
Having Mr. McMahon then strut out and inevitably restart the match, setting the stage for Theory to claim the prize instead could set us on a similar path to the one trodden by the likes of fellow underdogs Daniel Bryan and Kofi Kingston over the years, too...