10 Live Observations From NXT TakeOver: Dallas
The hottest ticket of WrestleMania weekend but how was the experience attending live?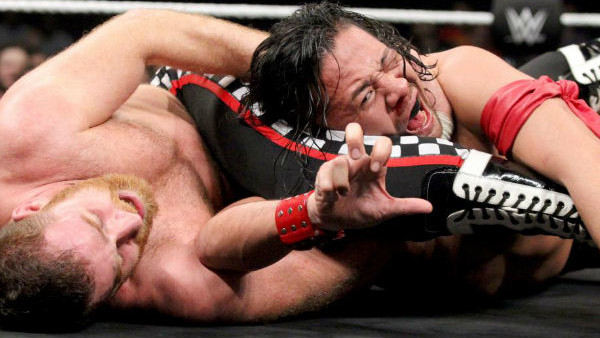 NXT TakeOver: Dallas is in the books, and the most anticipated show in the history of the brand lived up to all of the hype. Not only did Shinsuke Nakamura debut in a classic bout, but three great title matches highlighted a night of action that furthered NXT's reputation as wonderfully anti-WWE.
At TakeOver: Dallas, wrestling was king, and all of the extras that fill up a typical WWE show (even WrestleMania) were absent and not missed.
I'm in Dallas for WrestleMania weekend, and believe me when I say TakeOver was the hottest ticket in town - it was really difficult to find seats for the event, and the Kay Bailey Hutchinson Convention Center was packed. Still, the venue was tailor-made for a wrestling show - it felt like every seat in the house had a great view of the ring. I was sitting above the entrance, blocking my view of the aisle and the screen, but I had a perfect line of sight to the action.
Attending such a great card live was a thrill that could easily end up being the highlight of the entire weekend. It also offered me a unique perspective on the show.
Here are 10 observations from attending NXT TakeOver: Dallas live...