10 Longest WWE Hardcore Title Reigns Ever
Hardcore title changed hands seemingly on an hourly basis, but who held it the longest?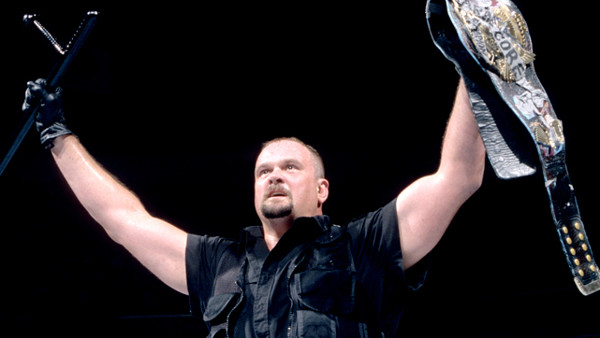 The Hardcore Championship is the least important title belt in WWE history. Introduced in 1998, Mankind (Mick Foley) was the first champion after being awarded the belt by Mr McMahon. Over the next four years, a total of 52 different champions would hold the belt (13 different champions every year). Sure, it was a time where many titles were treated like hot potatoes, but this was different; these 52 champions combined for a total of 235 different reigns, or a different holder ever six days.
This gets even more ridiculous when we look closer. Crash Holly beat Test for the title on February 24, 2000, beginning his first reign. He then announced that it would be defended 24/7, meaning anyone can win the title at any time. Crash's first reign was the 15th overall, meaning over the next 18 months the title would change hands some 220 times, with the vast majority of reigns lasting mere minutes. A 13-competitor battle royal was held for the title at WrestleMania 2000, and the belt changed hands 10 times in this alone.
Some of the greatest names in the history of WWE held the title though, everyone from The Undertaker to Chris Jericho to Kurt Angle to the aforementioned Mick Foley. Conversely, some less heralded performers also won it, including Pete Gas (the first to win it under 24/7 rules), Shawn Stasiak and even one of The Godfather's hos.
Most reigns lasted minutes, but what were the longest reigns? Read on to find out.
10. Raven - 31 Days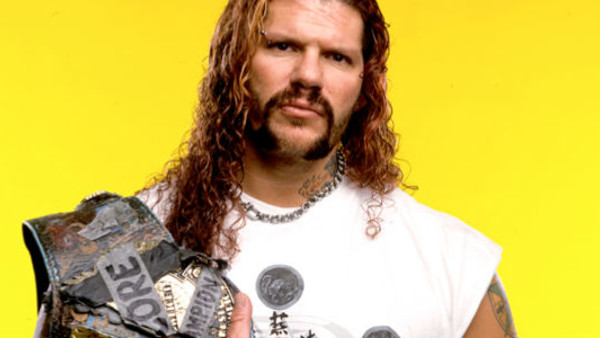 Here's a fun fact for you; Raven held the WWE Hardcore Championship more times than any other performer, winning the coveted belt a whopping 27 times. Of course, the very nature of the title renders this a little meaningless, and those 27 reigns only amounted to a total of 94 days as champion. or three and a half days per reign. 
His first reign was also his longest at 31 days, the 10th longest reign of all time. This run started after he defeated Steve Blackman for the belt on December 22nd 2000, after Blackman had successfully defended his crown in a triple threat match that also included Hardcore Holly.
It is rather indicative of the title that the 10th longest reign of all time lasted merely a month, but what happened to end Raven's run is possibly more so. Al Snow defeated him for the title on an episode of RAW on January 22nd, 2001, which was Snow's fourth reign at the time. By the time the episode had ended however, Raven had won back his belt.